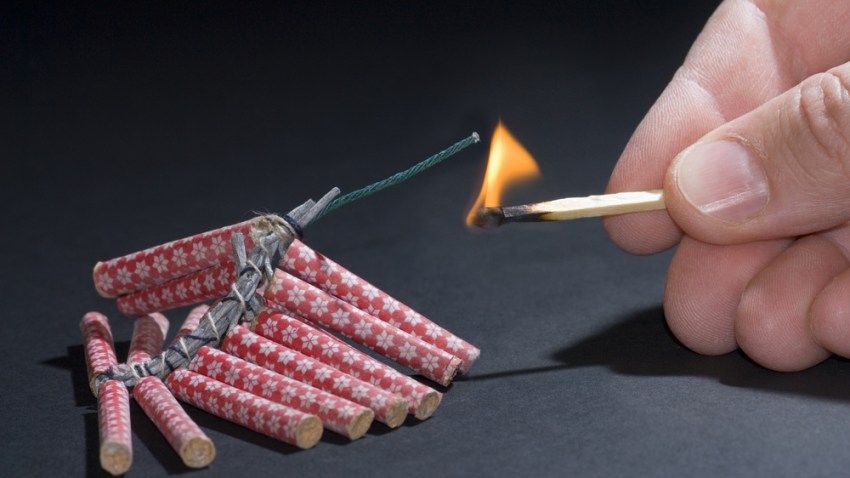 Back in the day, the smell of gunpowder and the sound of a bottle rocket taking off meant a care-free Fourth of July. But these days, as the holiday nears, fireworks safety concerns become a bigger issue.
Before you think about lighting up that Roman candle, remember to play it safe. Attending a public display of fireworks is the safest way to celebrate. But if you and your family decide to use personal fireworks instead, make sure you know the dangers and laws for handling them.

Improper use of fireworks can cause physical and property damage. In addition, many are completely illegal in areas including Montgomery County, Md., Prince George's County, Md., and Alexandria, Va.

Fireworks safety begins with common sense and planning. Below are recommendations for a safe celebration:
Store fireworks in a cool, dry place.
Never experiment with homemade fireworks.
Keep a far distance from the explosion of a firework.
Do not relight malfunctioning fireworks.
Leave pets at home, noise from fireworks can damage their ears.
Young children should not play with fireworks, including sparklers.
Light fireworks outdoors in a clear area away from grass, leaves and flammable materials.
Only use firework products with a label listing the manufacture's name, address and warnings.
Illegal consumer fireworks in D.C.:
Firecrackers
Cherry Bombs
Roman candles
Salutes
Floral shells
Artillery shells
Helicopters
Bottle rockets
Parachutes
Buzz bombs
Pinwheels
Jumping jacks
Sparklers greater than 20 inches long
Anything that is similar to these products
In Maryland, it's illegal to have anything that is NOT the following:
Ground-based sparkling devices
Paper-wrapped snappers
Snakes without mercury
Illegal consumer fireworks in Virginia:
Firecrackers
Skyrockets
Torpedoes
Other fireworks that explode or rise into the air
Go here for a list of legal and permitted fireworks
However you decide to celebrate this Fourth of July, make it a safe one.