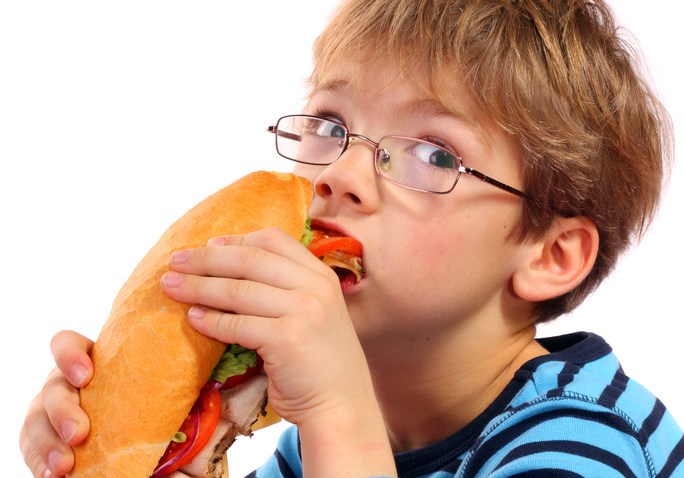 Put down that chicken finger and move away from the peanut butter and jelly. Day after day of the same boring meals, and even kids reach their breaking point sometimes.
Here's your chance to expand your children's culinary horizons by taking them out to eat for a change. Yes, it might be hectic. Yes, you'll probably have to cut up their food. And yes, you have to brace yourself for "Ewww! I'm not going to eat that." But hey, at least you don't have to cook.
Restaurant Week for Kids in D.C. kicks off Sunday. For lunch and early dinner (5 p.m. and 6:30 p.m. seatings only), children 11 years old and younger can select from a special kids menu and pay the equivalent of their age. That's with the purchase of an entree by an adult.
Twenty restaurants are participating. And we're not talking Chuck E. Cheese. The list includes upscale, chic places you'd usually not dare take the kids. Art and Soul has created a special menu for kids. When you hear the choices, you'll want to order a kids meal for yourself. How about grilled shrimp and un-fried chicken with a ham and cheese biscuit. Acadiana, Black Salt, Chef Geoff's, Jaleo and Ping Pong Dim Sum are among the other restaurants taking part.
Experts have always said eating meals with the whole family is essential to building strong foundations in your kids. This special restaurant week was designed with that theory in mind, and with the idea to promote healthy eating and culinary awareness.
So take that money you usually spend on a babysitter and take your family out to dinner. With the pay-your-age deal, you can even splurge on dessert.
Click here for a complete list of participating restaurants and to make reservations.
---
Let's go Around Town: Keep up with what's happening in the D.C. area anytime, anywhere. Follow us on Twitter and Facebook. Sign up for our e-mail newsletters and find out What You're Doing Tonight with texts delivered right to your mobile phone -- just text DCTONIGHT to 622339 to sign up. (Message and data rates may apply.) Don't forget our iPhone app!