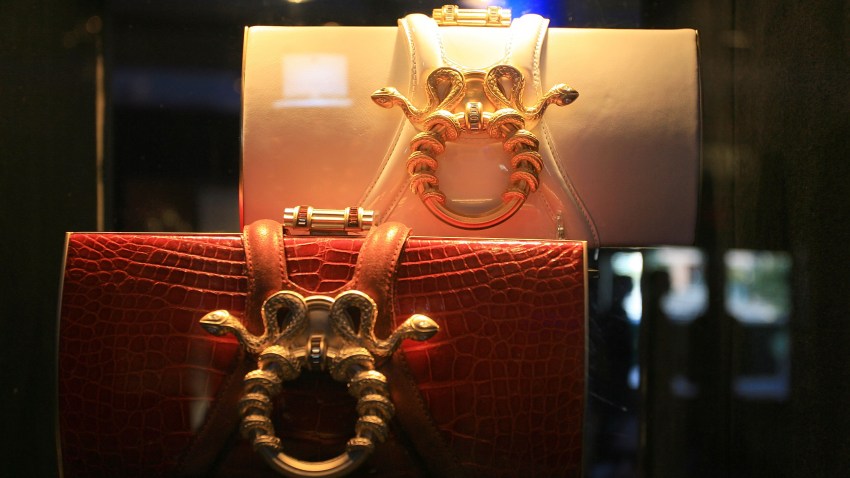 Think of it as a stimulus package for your closet (OK, and the fashion industry). Fashion's Night Out -- created by U.S. and international editions of Vogue -- graces cities across the globe. And yes, it's happening here, too.

Those people who like to whine that D.C. isn't fashion-forward should probably leave their apartments once in a while.

Like maybe on Thursday, Sept. 10 from 6 to 11 p.m., when businesses in the U St. area stay open late for your shopping and dining amusement. Special discounts start at 8 p.m. so it's OK to be fashionably late.

Stores include:

Caramel (1603 U St. N.W.)
DEKKA (1338 U St. N.W.)
Junction (1510 U St. N.W.)
Lettie Gooch (1517 U St. N.W.)
Muleh (1831 14th St. N.W.)
Palace 5 (2216 14th St. N.W.)
Redeem (1734 14th St> N.W.)
Rue 14 (1830a 14th St. N.W.)
Stem (1410 U St. N.W.)
Treasury (1843 14th St N.W.)

Lettie Gooch aims to treat customers like paparazzi-worthy royalty, with photos snapping away. DJ Munch will be spinning starting at 7 p.m. Sample light refreshments and cocktails while you chat with style consultant Katherine Limon. Try on the latest from Orion London, Gigi Florence, Recession Denim and others.

Just remember to save enough money for the District Sample Sale next week. After all, it's important to spread the wealth, right?