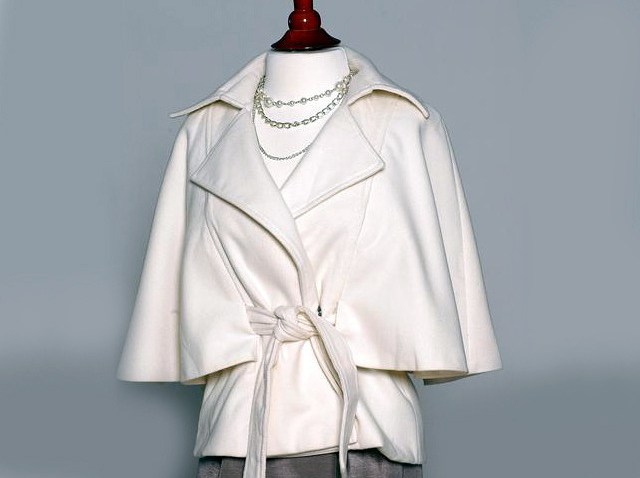 This trendy down puffer from Soia & Kyo is warm enough to snuggle into at the top of the Whitetail slopes, but hip enough to wear on the way to a downtown dinner in November -- well, at least if you choose one of the understated color options (black, white, espresso). Choose eggplant or bright blue if you're feeling adventurous. Was $158; now $109-$129 from Bluefly.com.



Leather jackets returned with a vengeance this fall, with options everywhere you turn. Silence & Noise's Faux Leather Biker Jacket ($128) caught our attention thanks to the brand's penchant for the asymmetrical zipper. Plus, the faux leather is a bit easier on your budget, and a lot easier on the animal kingdom. Available at Urban Outfitters (3111 M St. N.W. or 737 7th St. N.W.).



Neslay Cape Sleeve Coat ($168). The removable belt means you can self-style this look, even swapping in a colorful sash should the mood strike. The drape gives this gives this the look of a cape (so hot right now), but the "secret" sleeves will still keep you warm. Available at Periwinkle (1557 Potomac Greens Drive, Alexandria).