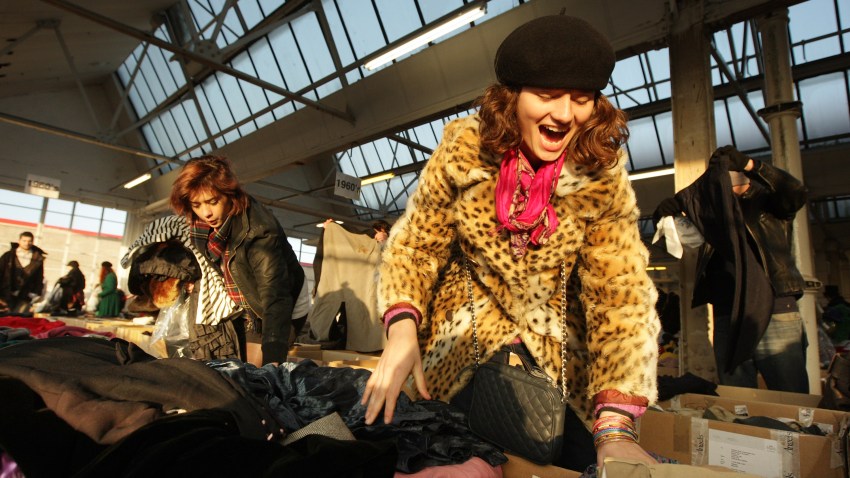 The Warehouse Theater is cleaning out, and that makes their loss your gain.
Stop by the theater at 1021 7th Street NW on Friday, March 19 starting at 5 p.m., grab a drink at the Passenger in front, then go and browse the merchandise.
From things from past productions, to plywood and a piano, it can all be yours. For free. They even have pictures and a list of everything, which includes designer stools, garden chairs, vases, two Ikea couches, a coffee table, and a fancy! (chair).
It's part of the Warehouse's theater improvement project which includes new bathrooms and a better dressing room. "Everything must go!" they told us. Literally. When you find what you want, take it with you -- except for the piano. You can make arrangements for that later.
And if you've got a few dollars to spare, the Warehouse'll take those too, to help fund their ongoing improvements.