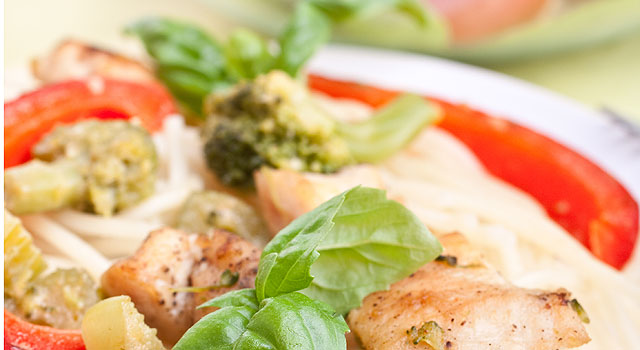 Situated a few doors down from
Clarendon
Ballroom, Eventide's stately edifice of red brick masks the boudoir-esque interior. However, despite the velvet drapes, dark lighting and double-stacked, thick-cushioned booths, the climbing warehouse ceilings never quite made the venue feel intimate.
The annoyance of a 20-minute wait (with a reservation) morphed into delight with the first break of warm, Southern-style biscuits. Though the dinner menu is sparse, the choices are varied. Our appetizer selection was the braised rabbit cannelloni ($13). Combining ricotta, sage, parmesan, garlic confit and mustard cream sauce with shredded rabbit meat and interlocking layers of pasta sheets, this appetizer was the winner of the evening.
Entrée was the lobster tagliatelle -- a huge bed of fennel topped by poached lobster tails and lobster meatballs, tossed with brandied butter. The exchange of a heavy cream base for melted butter was a nice summer treat.
But dessert was not a show-stopper. The caramelized banana crepe -- with rum pastry cream, dulce de leche, salted pecans and drizzling fudge sauce -- unfortunately fit the overall theme of tantalizing but not truly satisfying.
Overall, Eventide delivers a good new option for diners in the Clarendon area. The rooftop patio alone is well-worth the sojourn.
Eventide Restaurant
3165 Wilson Blvd.
703-276-3165