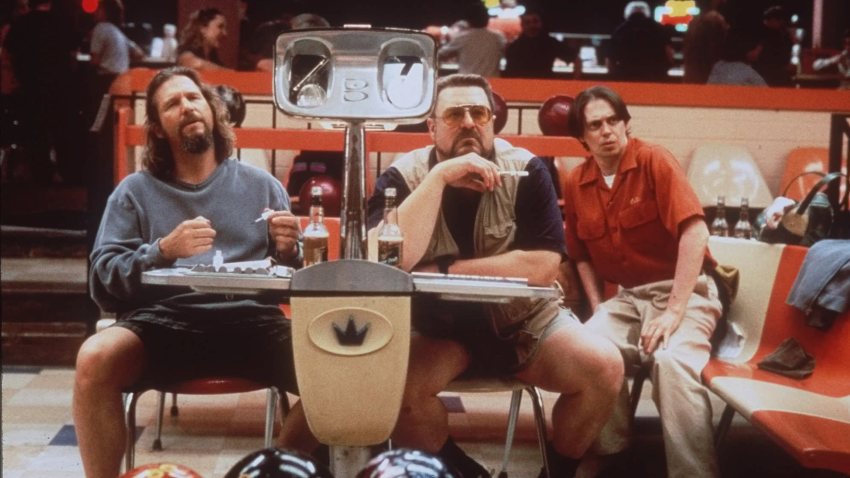 Eleven years after the release of the Coen Brothers cult comedy "The Big Lebowski" -- arguably their funniest film (this devil's Achiever also would make an argument for "Raising Arizona") -- the dudes abide. Lots of 'em.
Expect to see a whole crew of them at Nightclub 9:30 Monday night -- and Strike! Bethesda Tuesday night.
Lebowski Fest -- a celebration of all things Lebowski -- is bringing its Speed of Sound Tour to the D.C. area. The two-day party starts with a concert and screening one night and a bowling party the next.
A real treat on Monday's bill -- tastier than a white Russian -- is the Black Diamond Heavies. They may not be Creedence, but they're a heluvalot better than the Eagles.
The organ-drums duo started out with a guitarist and was quickly termed punk blues, and while the band was taking dirty southern blues, stripping it down and infusing it with punk attitude, volume and noise, it was far from punk. Now it's just singer-organist John Wesley Myers (late of the immortal Immortal Lee County Killers) and drummer Van Campbell (the Invisibles, the Rum Circus), but Myers' Waits-ish raspy growl will draw you in and his searing organ solos will cure any guitar withdrawal. BDH is akin to the White Stripes or the Black Keys, only so much heavier and dirtier, and thicker in sound.
Tickets to Tuesday's bowling party include all you can bowl and shoe rental -- and the party includes costume, trivia and other contests.
So grab your balls -- and shoes -- and join the Dudes, Duders and Duderinos -- and Walters, Maudes, Donnys and Jesuses -- to make a rocky horror out of this classic Coens flick.
Monday at 9:30 Club; doors at 6 p.m.
Black Diamond Heavies at 7 followed by a screening of "The Big Lebowski"
$20
Tuesday at Strike! Bethesda, 8 p.m.
$25 advance, $30 day of
Now how about a Raising Arizona Fest? Wife swapping, Huggies races, yodelers, who's with me?