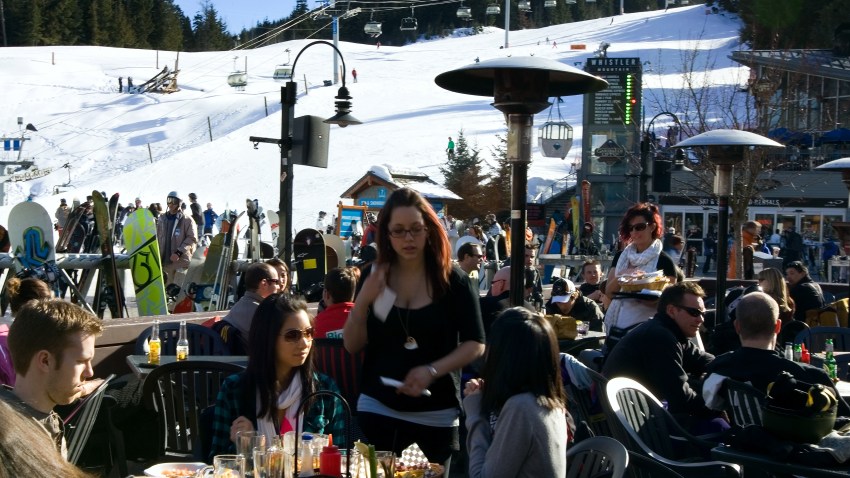 You don't have to go to the Winter Olympics in Vancouver to eat and drink internationally.
Starting Friday, Feb. 12, the Neighborhood Restaurant Group is offering a Passport to the Winter Olympics with food and beverage specials inspired by a different country, Northern Virginia magazine reported.
You'll get a passport stamp for every restaurant you visit and, even better, once you've collected a stamp from all six sponsoring restaurants, you'll win a $50 gift certificate to use at any NRG restaurant.
With foods from Canada, Germany, Italy, Poland, Russia and, of course, us -- the U.S.A., it'll be like you're flying around the world, all from the "comfort" of snowy DC and for so much less. Or something like that.
Offerings include four-cheese ravioli with blood orange negroni and wines from the Italian Peidmont region at Vermillion, shortrib stroganoff with housemade egg noodles house-infused peppered Stoli vodka at Columbia Firehouse, traditional Polish dumplings paired with Polish-brewed Zywiec porter at Tallula and EatBar, and all-American burgers, like a Waffle burger and a Five "B" Stinger burger, at Evening Star Café.
There's even an oyster roast to celebrate the closing of the Olympics on Sunday, Feb. 28. It begins at noon at the Evening Star Café, complete with an outdoor screening of the gold-medal men's hockey game.