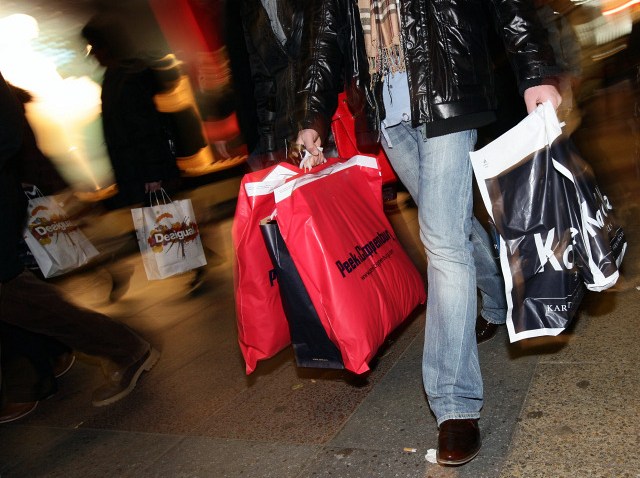 Since when did department stores stay open like 7-Elevens? Oh, right, since that delightful commercialism that Charlie Brown warned us so anxiously about. But hey, guys, the stores have stuff we can buy! Ergo, the Macy's at Tysons Corner will open for business at 7 a.m. on Monday, Dec. 21 -- and not shut its doors until 6 p.m. on Dec. 24.
This is the fourth year in a row that the department store retailer will keep select stores open overnight. Other locations include the flagship location in New York's Herald Square, just in case you wanna hop a Bolt Bus and ride those cool wooden escalators up to the shoe department at 3 a.m.
In other words, gear up for an 83-hour shopping marathon. Just remember: Philippides, the original marathon runner, dropped dead at the end. Proceed with caution.
Other stores have ramped up their hours as a result of this weekend's snowstorm, which had cut shopping time decidedly short.
Among the updates: