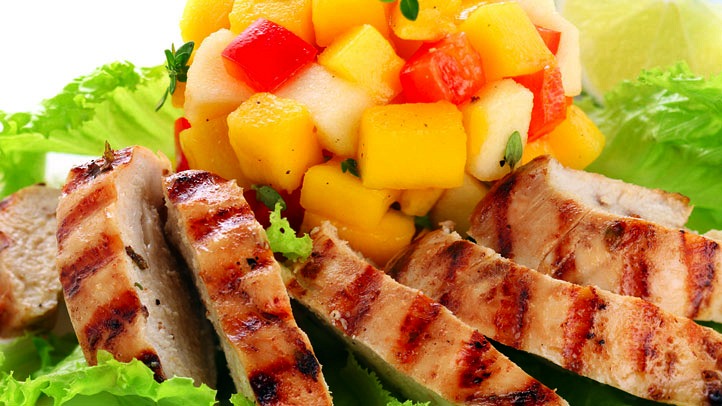 Mangoes may not be seasonal for many parts of the U.S., but they're beginning to ripen in other areas around the world. Locavores should make an exception for this bright orange, juicy fruit. Check out The Feast's list on top mango dishes around town.
Uncork'd Art is offering a class for two people -- complete with a glass of wine and desserts -- at half-price for $50 through LivingSocial. Find more deals at The Feast.
Washingtonians flocked to the National Building Museum Monday night for Taste of the Nation, a charitable event that raises funds to end childhood hunger. More than 80 restaurants from across the area served up everything from ceviche to pulled pork sliders. Highlights of the evening included a 'Master Chef Showdown' between chefs Nick Stefanelli (Bibiana), Peter Smith (PS 7's), and Victor Albisu (BLT Steak). Stefanelli was declared the victor. More details over at The Feast.
---
Let's Go Around Town: Keep up with what's happening in the D.C. area anytime, anywhere. Follow us on Twitter and Facebook. Sign up for our e-mail newsletters and find out What You're Doing Tonight with texts delivered right to your mobile phone -- just text DCTONIGHT to 622339 to sign up. (Message and data rates may apply.) Don't forget our iPhone app!