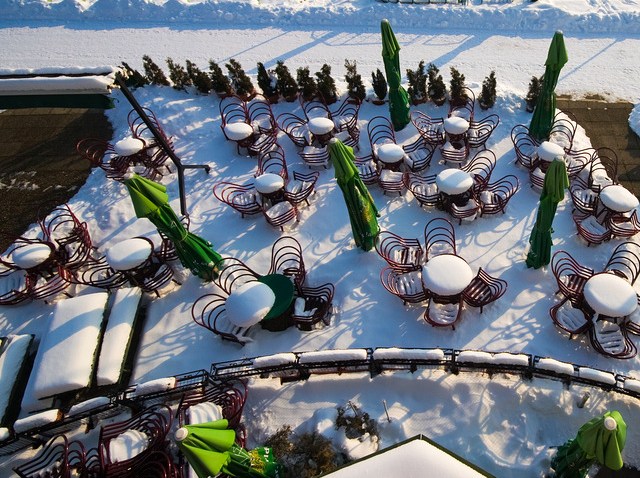 OK, so it's not quite D.C. Restaurant Week, but the "Unleashed" Restaurants promo is still a great excuse to bundle up in your eight layers of North Face fleece and bravely travel somewhere that's not your house or your workplace.

And actually, by the time these dining specials go live, March 1 through 7, there might actually be only 22 inches of snow on the ground. Whoopee!

More than 100 restaurants in the Restaurant Association Metropolitan Washington (RAMW) announced their specials today.

Deals range from wine discounts to free appetizers to prix fixe menus. A couple that caught our eyes: CoCo Sala (929 F St. N.W.) has a "Snowstruck Menu": $50 for a four-course dinner with box of chocolates, and the Melting Pot (multiple locations including 1220 19th St. N.W.) has a $35 four-course dinner. Nothin' says winter eating like a huge, delicious crock of melted cheese.

One deal that may or may not pay off in the long run? Harry's Tap Room (2800 Clarendon Blvd., Arlington) is offering one percent off for every day between Feb. 10 and March 1 without snow.