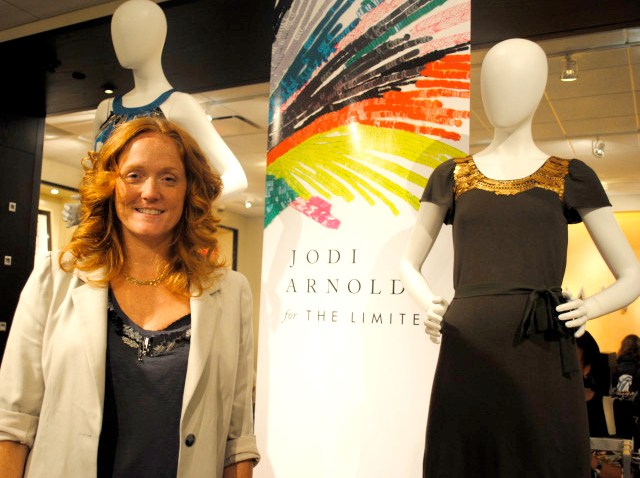 Washington's fashionistas battled their way down the Beltway to the fashion show featuring The Limited's latest collection collaboration with designer Jodi Arnold last night.
With bold embellishments and unique pieces that will take any working woman from day to evening, Arnold dished what inspired her colorful designs and how any woman can make the look work despite the occasion.
"I love finding a culture that has a craft that they are known for and then turning that craft into something interesting on clothing," said Arnold, whose collection was inspired by countries such as Panama and India where beadwork, intricate patterns and designs are embraced.
Arnold also highlighted the latest Spring trends coming off the runway and into the stores for the everyday woman.
"I come from the South ... so I love color, I love prints and I love embellishments," said Arnold. "I love being able to wear an embellished T-shirt, whether it's over jeans or tucked in, with a high-waisted skirt. You always look fresh."
Guests enjoyed expert advice from a team of stylists, cocktails, desserts and discounts from The Limited's collections. The Limited's CEO Linda Heasley were among the attendees mingling with women and offering advice on various collections.