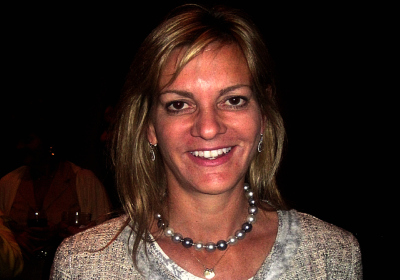 Jazz is most often associated with New Orleans but the genre's roots run deep in Washington, D.C. -- a fact Washington Post publisher Katharine Weymouth highlighted last night at the kick-off of the DC Jazz Festival.
Jazz cats, politicians, socialites and media heavyweights gathered at the Mandarin Hotel for the opening gala of what is the largest jazz festival in the United States.
Weymouth, serving as honorary chair of the festival reminded everyone of D.C.'s role in the rise of the genre.
"Duke Ellington started here and it's just long overdue that we have recognition for this music in this town," she said.
Later, Weymouth showed off her knowledge of Ellington, telling guests that he wrote his first song in Poodle Cafe on Florida Avenue and played his first gig on U Street.
Featuring foot tapping perforances by trumpeter Roy Hargrove, 15-year-old pianist Tony Madruga, and vocalist Roberta Gambarini, the evening kicked off the DC Jazz Festival that features 100 live performances in nearly 50 venues throughout Washington, D.C. until June 13.
Described as a "champion of jazz music" by the festival's producer Charlie Fishman, Rep. John Conyers (D-MI) shared his love for the genre.
"It's the most expressive, original, expository music that's ever been developed," said Conyers. "That's why classical composers consult with the leaders of jazz because their creative ability is refined."
Former Mayor of D.C. Marion Barry, D.C. Councilmember Jack Evans and socialite Katherine Kennedy also supported the opening gala.
The DC Jazz Festival attracts thousands of music lovers every year to Washington, D.C., making it the largest celebration of jazz in the nation. For more information about tickets and a schedule of events, please visit www.dcjazzfest.org.