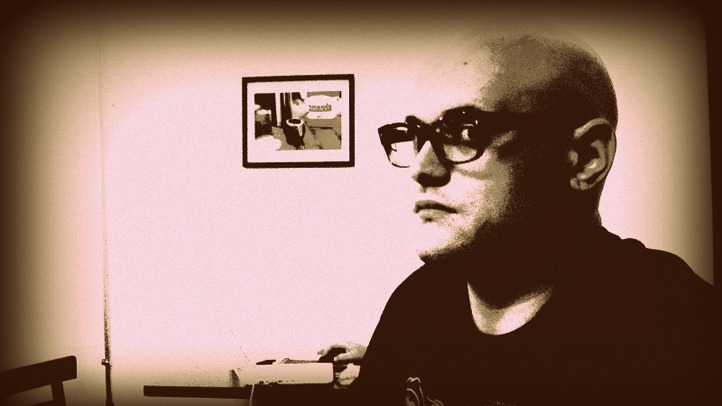 Punk's not dead. Partly because Ian Thompson, founder of D.C. punk label Cricket Cemetery, is making it revelant again.

Founded in Arlington in 2010, Cricket Cemetery was created to release Thompson's band's first 7" record. But once he was equipped with the know-how of production, Thompson saw the label as an outlet for much more than his own music.

"Youth are not being represented as they should be," he said. "This label is an entity for things that need to be heard."
In a city where the main export is power, the youth have long been in revolt, Thompson said. For decades, punk has not only been the discord of the pecking order in Washington, it has also been a community of protest and support.

"Punk has a lot of community roots," said Kyle Brannon, an American University professor (and punk enthusiast). "It's not just 'let's piss off our parents.' It's artists being dedicated to their music, and each other. It's a positive thing."

However, Thompson argues that sometimes labels lose sight of the music. "Some D.C. labels just tend to put out their friend's bands." Cricket Cemetery has recently signed a handful of outside-of-the-Beltway bands, including the much anticipated Swallowing Swords, a trio out of California, and Host, a hardcore band from New York.

"My goal is to put out a bunch of records and help out a bunch of bands," Thompson said.

Unlike virtually any other label, Cricket Cemetery is essentially a vinyl-only production. In an age where you can get all music electronically, many miss the tangibility of putting a record on -- or are young enough to have never done so until now.

"I've always collected vinyl," Thompson said. "I missed holding something in my hand. Vinyl comes alive. It's a very intimate experience."

Intimacy aside, some people find vinyl impractical.
"I prefer my iPod," said Brannon. "It allows me to grab music and go. It's not very convenient to sit down and listen to vinyl. I still buy vinyl to support artists, but I prefer the digital."

Lucky for Brannon, all Cricket Cemetery vinyl purchases do come with digital downloads -- you just have to buy the physical record, too.

No matter the preferred method of listening, people are listening. "It will always be here," said Thompson. "Punk is not trying to aspire to anything. It's simply giving people something to live by."

Four bands on the label -- Lions and Tigers and Whales, Lenorable, Dance for the Dying, and Nunchucks -- will be playing at the Velvet Lounge (915 U St. N.W.) on Oct. 7. Proceeds will go to the Edgar Allen Poe house.
---
Check Out the Scene: Keep up with what's happening in the D.C. area anytime, anywhere. Follow us on Twitter and Facebook. Sign up for our e-mail newsletters.