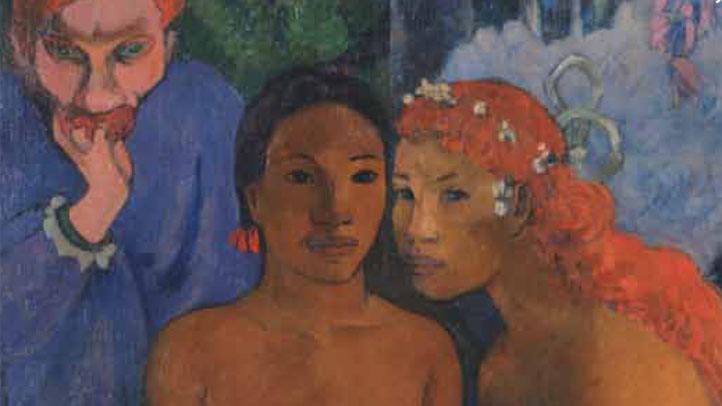 Gauguin's romanticized visions of the South Pacific are on display in a new exhibition of his work at the National Gallery of Art starting Sunday.
The show, titled, "Gauguin: Maker of Myth," features paintings, drawings, and sculptures by the French artist inspired by his travels through Europe and Tahiti. "To do something new," Gauguin said, "you have to go back to the origins, to humanity in its infancy." The show chronicles the artist's blending of fact and fable across his career.
The collection of 120 works includes some of the artist's best-known works, including "Vision of the Sermon," and "Christ in the Garden of Olives."
This is the first major exhibition of the artist in the United States in nearly 20 years. The show was organized by London's Tate Modern museum.
The show will be open until June 5.