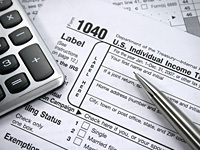 Want to file your taxes for free? Well you can, with no hidden charges! The United Planning Organization is offering its annual free Income Tax Preparation and E-filing service. IRS- Certified preparers will be there to offer assistance.

To qualify for the free tax filing, individuals must earn less then $22,000, or as a family, draw a combined income of less than $42, 000.

The free service begins at noon Saturday. February 5, 2011 at the UPO/ Petey Greene Center, 2907 Martin Luther King, Jr. Avenue SE, Washington D.C

To see if you qualify and to find a tax location near you call 1800-SAVE-515 or visit www.dceitc.org.