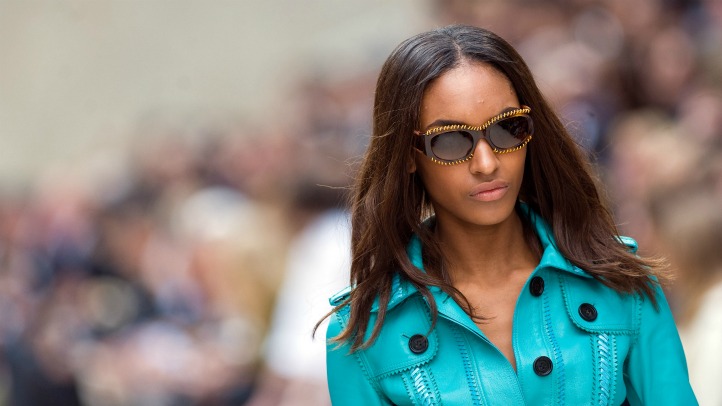 OK, OK. We concede the fact that we are not New York. FINE. Nonetheless, D.C. does have its own Fashion Week. Jamming the week with shows, exhibits and industry affairs, DCFW feature events that are mostly open to the public, with just a few requiring ticket purchases or reservations. That has to count for something, right?
Check out some of our picks below:
Tonight at the Perkins + Will Building (1250 24th St. N.W.), the District's 15th fashion week will premiere with a fashion show featuring eco-fashion designers. 6 p.m. doors; 7 p.m. show; free admission; RSVP at rsvp@dcfashionweek.org.
Tuesday, Sept. 20, the exhibit "Second Lives: The Age-Old Art of Recycling Textiles" will take place at the Textile Museum (2320 S St. N.W.). The exhibit showcases ways people in different cultures recycle previously used fabrics to create beautiful new pieces. 9 a.m.-5 p.m.; free admission; donations requested.
Thursday, Sept. 22, join top Washington bloggers, stylists, models, and other fashion insiders at Dirty Bar (1223 Connecticut Ave., NW) for the Fashion Industry Networking Party. 6-10 p.m.; fashion show at 7 p.m.
Friday, Sept. 23, enjoy a fashion show with an international flavor at Alex Gallery (2106 R St. N.W.). The Corjor International & Geneva University of Art and Design show will preview collections from a Swiss designer. 7 p.m.; free admission.
The week wraps up Saturday, Sept. 24 with a presentation of collections from menswear designers at the Washington Post Conference Center (1150 15th St. N.W.). 6:30 p.m. doors; 7 p.m.. show starts; $30 general admission; $45 VIP/front row tickets at www.boxofficetickets.com.
Make your way over to these events (or check out others here). DCFW comes but twice a year -- go see if the area really has what it takes to be a power player in style.
---
Check Out the Scene: Keep up with what's happening in the D.C. area anytime, anywhere. Follow us on Twitter and Facebook. Sign up for our e-mail newsletters, download our iPhone app or join our Flickr group.