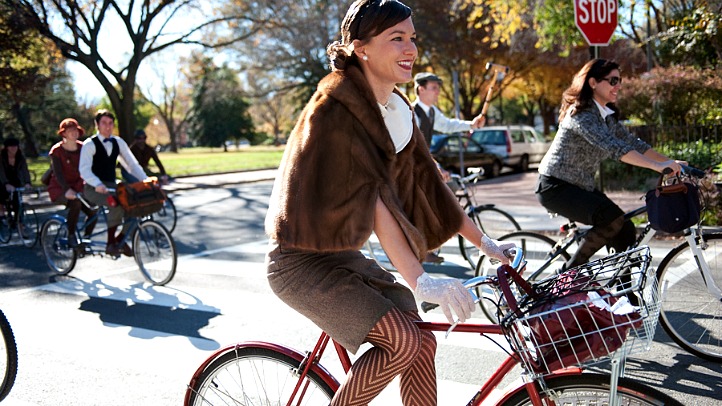 Who says fashion and cycling don't mix? Certainly not Dandies & Quaintrelles, organizers of the annual DC Tweed Ride and its spring counterpart, the Seersucker Social.
Forget about lycra shorts, loose hoodies and Powerade. Think tweed jackets, ivy caps, scones and hot tea instead.
The rendezvous is set to start at noon this Sunday, Nov. 13. Register here to get the starting location and other necessary info. A pre-ride vintage photo will capture your looks in such dapper attire.
The joyful crowd will then get on their retro-styled bikes for a leisurely ride through the city, taking you through scenic side streets, city parks and several downtown locales, ending at the H Street Corridor. And if you are all about the style and not ready to pedal, they forgive you!
The post-ride celebration is at Smith Commons (1245 H St. NE), 4-10 p.m. The ride is free, but the after-party has a $15 cover. Refuel on small plates and speciality cocktails. Just don't spill anything on your lovely tweeds.
---
Check Out the Scene: Keep up with what's happening in the D.C. area anytime, anywhere. Follow us on Twitter and Facebook. Sign up for our e-mail newsletters.