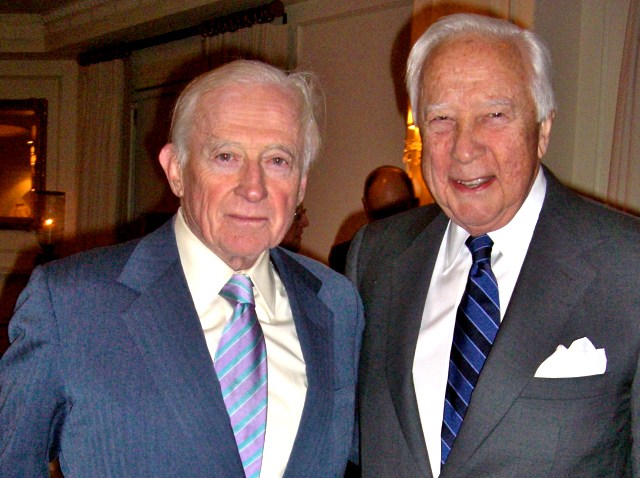 Pulitzer Prize-winning author David McCullough, like predecessors Mark Twain and Edith Wharton, would surely have been a guest of John Hay and Henry Adams, both of whom occupied what is now the historic Hay-Adams Hotel.
Last night he was the guest of honor at the hotel's Select Author Series created to rejuvenate the life the tradition of the two families that lived there.
"I don't know where to begin," said former Sen. James Symington when asked about his friendship with the author. "We are both Yalies -- that is a connection you can't escape. He's a lot younger than I but have known him for ages. He wrote about the Panama canal, he wrote about John Adams.
"In an inscription of a book I just gave to him it said: 'To David, who keeps track of America.'"
Others have known the author long before he became the noted historian he is known as now.
"Our families have been friends for a long time and our children are about the same age," said journalist Al Eisele. "We took him to the Panama Canal when I was working for vice president Mondale. He's a wonderful talent and pre-eminent historian."