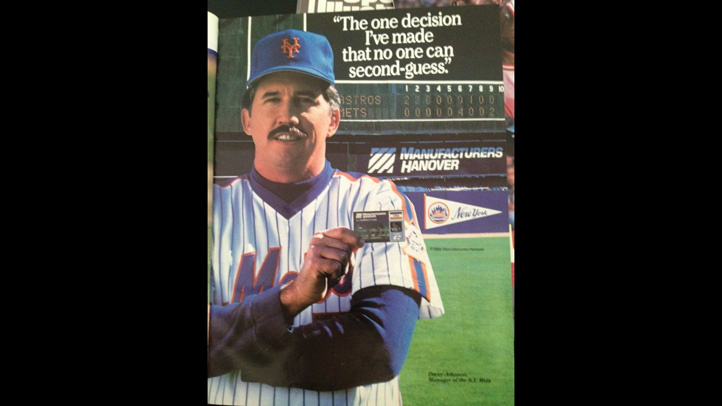 It's Friday and the weekend is within reach, so why not try to pass the time and coax a smile by looking a a funny picture?
(Photo credit: @DarrenRovell)
Here is Washington Nationals manager Davey Johnson in what looks like a Visa advertisement in 1986. Obviously, Johnson looks younger; this ad is from more than 25 years ago. But that ia a fantastic mustache and I couldn't bear the thought of not sharing it with you.
It also makes me wonder what kind of commercial star Johnson would be today on television. Would he be as off the wall as Bruce Boudreau or as deadpan as Stephen Strasburg?
Either way, according to Johnson above, using Visa is "the one decision I've made that no one can second-guess." The same can't be said about Strasburg's innings limit.
---
Follow Adam on Twitter @AdamVingan and e-mail your story ideas to adamvingan (at) gmail.com.