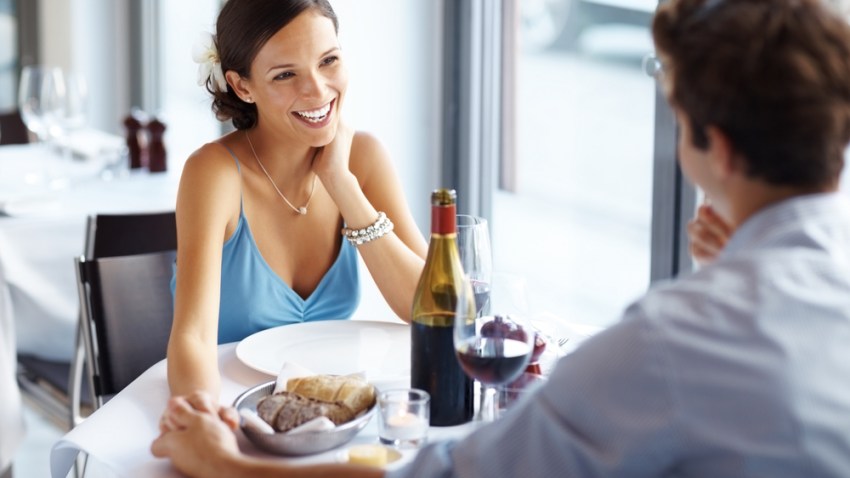 Welcome to Washington. You can pick up your single Lean Cuisine on your way home from work tonight.
And if you do go out after work, leave the Loubs in the closet, ladies. According to a Bloomberg article titled "'Intellectual Meat Market' Makes Washington Long Odds for Single Women," you might as well not bother.

There are, gosh, just too many women in D.C. -- 112 for every hundred guys according to Census data. And those guys are looking for... brains? (No, they're not zombies.)
"I hear from a lot of guys that the women here are very smart, which is a good thing," speed-dater Matt Courtney, 31, told Bloomberg.
Bloomberg writes:
Speed-dating events for singles with professional degrees sell about 50 percent more tickets here than in most other U.S. cities, according to the head of one social networking group. People marry so late in life that Washington has more infertility experts than most places, said one sociologist.

Other complaints from the experts, and ordinary daters: Everyone's a workaholic. Everyone's married to their jobs. Everyone's too old to still be single. And everyone feels compelled to ask everyone else what they do for a living.
And if you do manage to pair up? The D.C. area "has more infertility experts per capita than most places, and it's because of late marriages and late child bearing," Barry McCarthy, a sociology professor at American University, told Bloomberg. "There's a stigma against early marriage among professional people."

That's obviously because they're all too busy playing kickball on the Mall after their 13-hour policy-making workdays.
Meanwhile, this Bloomberg article is chockfull of people complaining about D.C.'s lackluster dating scene. We have a radical solution: These people should all date each other. There. Problem solved.
---
Check Out the Scene: Keep up with what's happening in the D.C. area anytime, anywhere. Follow us on Twitter and Facebook. Sign up for our e-mail newsletters. Don't forget our iPhone app!