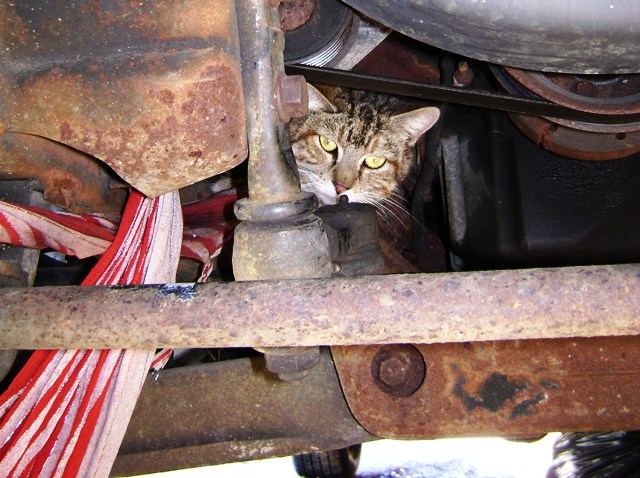 A scarf-wearing cat got stuck in the engine of a parked pickup truck Tuesday, testing the limits of both contortion and cuteness.

"We have no idea how she got the scarf," says a blog post from the Washington Humane Society, "but... the cat's scarf got tangled around part of the front axle and the feline was trapped."

Fortunately, an animal control officer cut the scarf and freed the dapper kitty, who wasn't hurt.

The cat is now being evaluated for adoption at the New York Avenue shelter. We hope it will find a family who is willing to share their accessories.
---
Fan, Follow and Text: Get the latest from NBCWashington.com anytime, anywhere. Follow us on Twitter and Facebook. Sign up for our e-mail newsletters and get breaking news delivered right to your mobile phone -- just text DCBREAKING to 622339 to sign up. (Message and data rates may apply.)