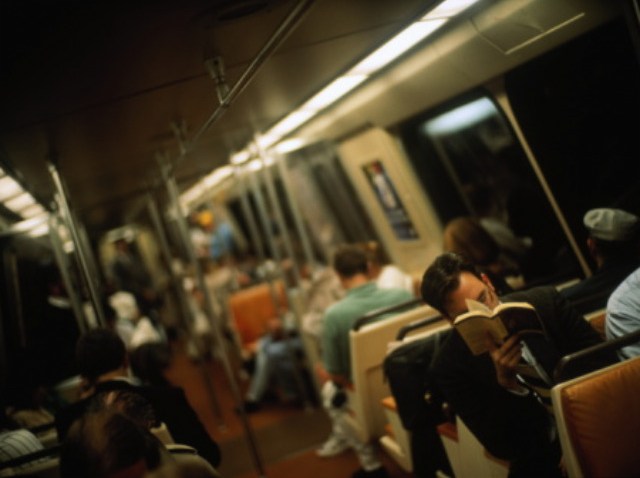 Jordin's Paradise is throwing a dance party of sorts on none other than our very own Metrorail. What's more -- it's totally free.
From 7:30-9 p.m. Thursday, the dance and fitness studio (1121 7th St. N.W.) wants you to join them for a night of Metro-pole-ing.
What's this wonderfully intriguing activity, you ask? Why, it's just dancing while using the poles on Metro cars, of course.
In the mood to join in and strut your stuff? Just meet at the studio at 7:30 p.m. From there, you'll hop on a car at the Mount Vernon Metro station where you can show off your best moves.
Jordin's Paradise urges those participating to "dress sexy with skirts, high heels or boots" or "whatever makes you feel good." Just remember to wear your Jordin's Paradise T-shirt if you have one -- and bring a Metro card. Some rhythm and flexibility may come in handy, too.
After a good ol' Metro-pole workout, quench your thirst with a post-event happy hour.