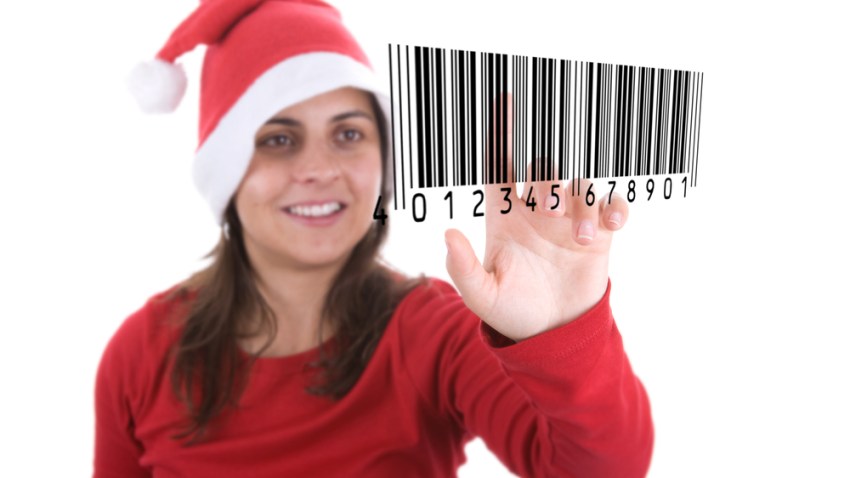 If you didn't find what you were looking for in stores on Black Friday, your next chance to score a sweet deal is Cyber Monday.
Monday is supposedly a big day for shoppers who are headed back to work, yet can't get that perfect (and cheap) Christmas gift for Aunt Betty off their mind. Since they didn't get that big-ticket item in the Wal-Mart stampede, they're turning their attention to the Internet at lunch time in hope of find that one-of-a-kind mass-produced gift.
But where to go? Here is some advice from across the Innernets...
PC World suggests GottaDeal.com, which not only posted "leaked" Black Friday sale ads, but will is doing so again for Monday's online sales.
For tech gear and big ticket electronic items, check out Deals on the Web. For toys, books, clothes and all your other gift ideas, look at a site called eBizMBA, which keeps track of the 20 largest Web sites for bargain hunters.
And as always, Overstock.com works with leading brand name companies and helps clear out overstock items at great prices.

PC World also suggests:CyberMonday.com (http://www.cybermonday.com)
XPbargains.com (http://www.xpbargains.com/)
Black Friday 2008 (http://bfads.net/)
Ben's Bargains (http://bensbargains.net/)
Dealnews (http://dealnews.com/)
FreshBargains (http://www.freshbargains.net/)
Techdeals.net (http://www.techdeals.net/)
Techbargains (http://techbargains.com/)
Dealsontheweb.com (http://www.dealsontheweb.com/)
Dealmac.com (http://dealmac.com/)
Other sites that can help include:
Pricespider.com (http://www.pricespider.com/index.aspx)
I4U.com (http://www.i4u.com/)
DealsPl.us
ChicAlert.com
So use these sites while wasting time at work, and perhaps you can get a good deal on some gifts.
You can also check out the 100 best budget-friendly Web sites on NBCWashington.com.
But remember what the holiday season is all about. Sometimes just being nice to others is better than anything you can find at Best Buy.