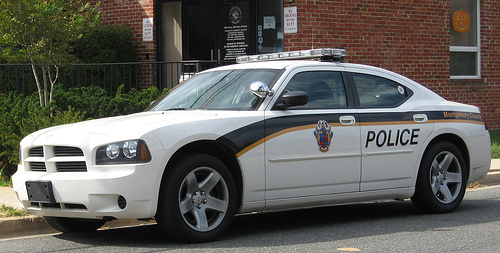 Rockville -- Montgomery County officials say a proposal to let police officers take their patrol cars home would raise the county's insurance costs between $200,000 and $300,000 a year.
The proposal would allow officers to use their cars for personal reasons in a 15-mile zone outside of the county, which stretches into northern Virginia and West Virginia.
But officials say state law wouldn't protect the county if officers were found liable for a crash outside of Maryland, the Washington Examiner reported.
Office of management and budget director Joseph Beach says that the county would need to buy additional insurance to limit its exposure to claims of $1 million to $3 million.
County Executive Isiah Leggett and the Fraternal Order of Police union came up with the proposal as a way to offset a pay freeze this year. However, the city council did not approve it in its budget.

Copyright AP - Associated Press