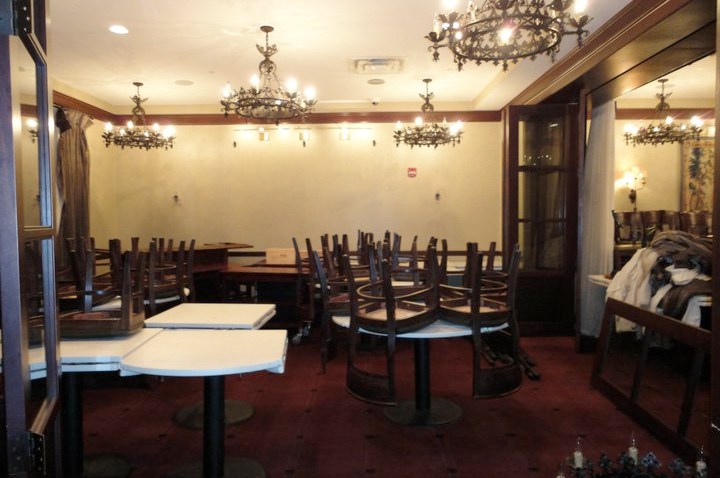 Managing partner Alan Popovsky is keeping details under wraps about his upcoming restaurant, Lincoln -- but he revealed some key points to us.
Popovsky, who also manages Hudson Restaurant & Lounge (2030 M St. N.W.), has tapped chef Demetrio Zavala to head both kitchens. Zavala began work a month ago revamping Hudson's menu to reflect what Popovsky calls "modern American comfort food." Hudson and Lincoln will feature similar fare, through offer large and small plates respectively.
Before heading to D.C., Zavala was trained in French cuisine and worked in diverse kitchens in South Beach and Fort Lauderdale, including a pizza and Japanese fusion restaurant. An article in The Palm Beacher reveals that Zavala draws inspiration from his Cuban, Greek, and Mexican heritage, though Popovsky is adamant that American comfort food is Zavala's comfort zone.
His resume suggests that his interpretation of American cuisine will be an international one, but only time will tell.
Food aside, Popovsky said he wants to place a spotlight on local artists at Lincoln. "My vision is to have local, creative minds together on this project," he said. "You read about people from New York and L.A. coming here, and I'm not saying that this talent is not great, but we're all about bringing the local talent."
Among the area artists involved: Maggie O'Neill, a painter and designer who is taking care of Lincoln's interior, and Crooked Monkey owner Micha Weinblatt, who will be providing uniforms for staff.
Construction at Lincoln has only just begun, and final details about decor, menu and overall concept still need to be determined. Popovsky says the restaurant is shooting for a March 2011 opening, but he's already setting his sights on future ventures. "We have all intention of building a restaurant group."
---
Let's Go Around Town: Keep up with what's happening in the D.C. area anytime, anywhere. Follow us on Twitter and Facebook. Sign up for our e-mail newsletters and find out What You're Doing Tonight with texts delivered right to your mobile phone -- just text DCTONIGHT to 622339 to sign up. (Message and data rates may apply.) Don't forget our iPhone app!