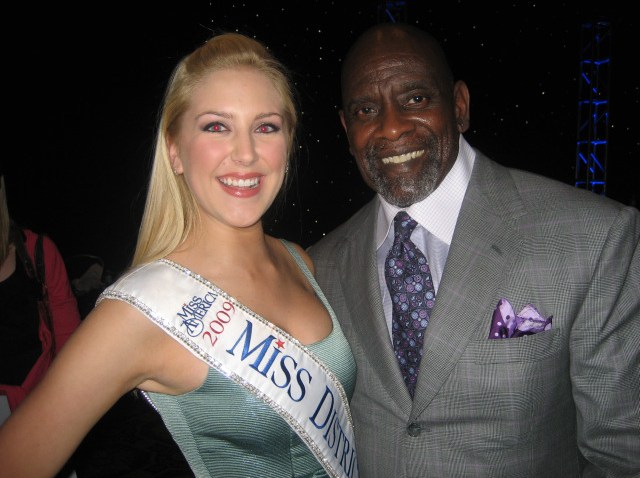 Chris Gardner, whose story as an on-and-off homeless salesman turned stockbroker was portrayed in the 2006 film "The Pursuit of Happyness," joined a group of local high-powered business leaders last night to honor hundreds of ambitious youth who have started their own businesses.

"When I get a reception like that, the first thing I have to let people know is Will Smith ain't coming," Gardner joked to the Wardman Park Marriott crowd at the Network for Teaching Entrepreneurship (NFTE) event. "And every time I see a piece of that film I think -- those people spent $70 million to recreate what I did with nothing!"

A fierce advocate for entrepreneurial education, Gardner made a $15,000 donation to DC's NFTE Chapter while reminding everyone to protect their dream.

He added, "I decided young that I was going to be world class at something ... and my mother told me not to let anyone else tell me what I can't do."

Also on hand to honor the young entrepreneurs were Miss DC 2009 Jen Corey, Venturehouse Group's Mark Ein, Blackboard CEO Michael Chassen and Federal Chief Information Officer Vivek Kundra.