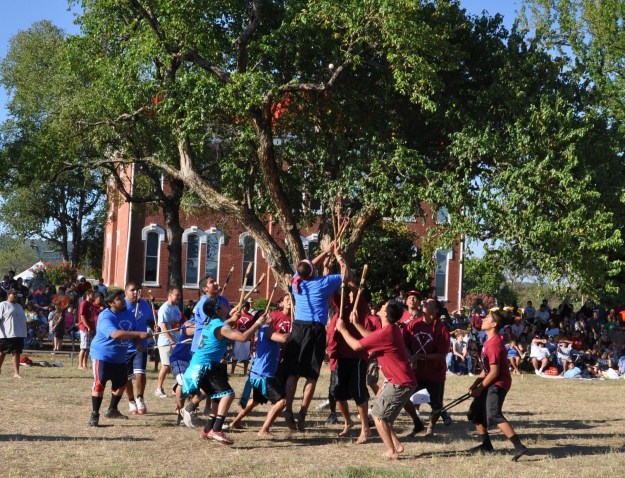 For the first time, an American Indian tribe from Oklahoma will feature their food, music, art and dance at the Smithsonian National Museum of the American Indian.
The museum is hosting the Choctaw Nation for "Choctaw Days": four days to feature the tribe's culture on the National Mall.
"This is a chance for people to get a taste of our culture," Executive Director of Public Relations for the Choctaw Nation Judy Allen said. "People will see what a progressive, positive-natured people we are."
From 10:45 a.m. to 5 p.m. on June 22-25, the schedule is fairly consistent.
Beginning at 10:45 a.m., tourists are welcomed into the museum with traditional dance, including the Jump Dance, Fast War Dance, Stealing Partners Dance and Snake Dance.
Afternoons are filled with flutists, singers, storytellers and dancers, as well as a stickball demonstration, a sport that has been a part of Choctaw life for hundreds of years.
For lunch, look no further than the museum's Mitsitam Native Foods Café; taste traditional Choctaw flavor in foods like fried salt pork, pinto beans, fried rabbit and braised venison.
On Wednesday and Thursday, visitors can meet Choctaw Nation Chief Gregory Pyle. On Saturday, they can experience a re-enactment of a traditional Choctaw wedding.
"The Choctaw wedding ceremony is so unique," Allen said. "Just this one piece of our history will show how special our relationships are to us."
Visitors are also invited to create a basket, clay pot or piece of beadwork from 10 a.m-12 p.m. or 2-4:30 p.m. each day.