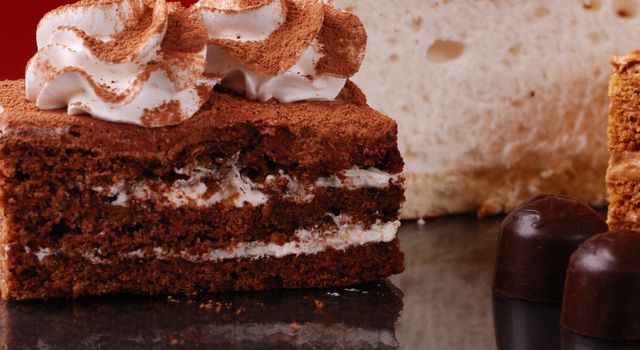 Still turning to alcohol for all your emotional and physical needs? Pshaw. Unwind after work with a chocolate happy hour. Weekdays from 4-7 p.m., indulge in Chocolate & Bubbles at Co Co. Sala (929 F. St. NW), D.C.'s chocolate lounge and boutique. Think chocolate rum cupcakes, chocolate-dipped bananas and more.
Is it just us, or are you suddenly craving chocolate too?
Hey, while you're at it, why not try some of their delicious mac & cheese? And as long as you're off your diet, you may as well go all out. Drink specials include $9 Prosecco with three types of housemade chocolate, and $8 peach red and pineapple white sangria.
We don't know about you, but if this continues past the summer, we may have to enroll in Chocoholics Anonymous.