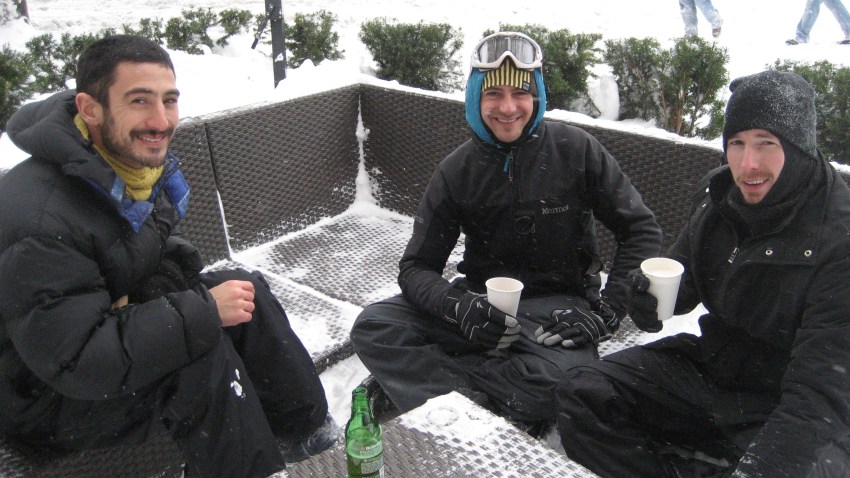 The Dupont Hotel put its snow bar on ice but reopened the ad hoc outdoor watering hole after the storm yesterday.
"This setup is unique," patron Chris Ward said last night as he sat with pals at Bar Dupont's improvised outdoor ice bar made entirely from snow while he sipped libations and watched the goings on at the Dupont Circle snowball battlefield.
He added, "D.C.'s really stepping it up on the cool factor."
Despite all the frolicking and fun, Ward and his friends declared this winter in Washington as "Snow-verkill."
Staffers at the hotel sculpted the snow bar during the first winter storm over the weekend.
"It was really fabulous. We had a little bit of everything offering a bar inside and outside along with a snow lady and snow man to greet everyone," guest service representative Minx Suleiman told us earlier this week.