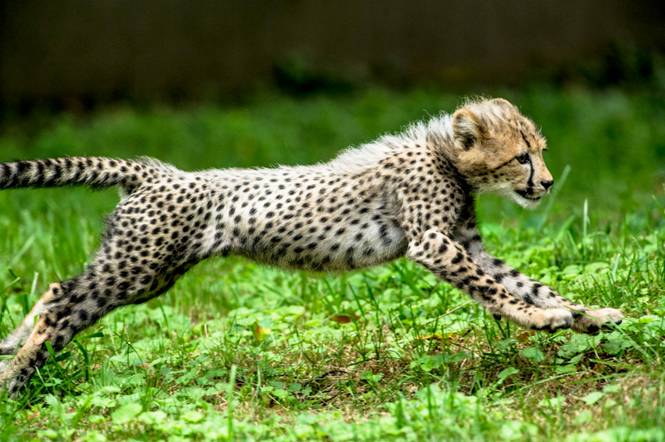 The National Zoo's newest set of cheetah cubs have a lot of things going for them: They survived a difficult birth, they're adorable and genetically valuable, and now they've been named after Olympic sprinters.

The cubs have been named Carmelita and Justin for the fastest American sprinters in the 100-meter dash over the weekend.

On Saturday, Carmelita Jeter of California won the silver medal by running the 100-meter sprint in 10.78 seconds. The next day, Justin Gatlin, who trains in Florida, ran the 100-meter sprint in 9.79 seconds. He nabbed the bronze medal.

The three-month-old cheetah babies may not have earned any medals -- yet -- but they're still graciously meeting their adoring public (OK, ignoring them totally, but cutely playing and darting around while people can see) at the zoo's Cheetah Conservation Station. Your best chances to spot them are between 10 a.m. and 1 p.m.
When full-grown, cheetahs can reach 45 mph within 2.5 seconds. They can (briefly) reach speeds of up to 64 mph.
OK, zookeepers: Don't let those cubs slack off! They better get training for the 2016 Games already.
---
Check Out the Scene: Keep up with what's happening in the D.C. area anytime, anywhere. Follow us on Twitter and Facebook. Sign up for our e-mail newsletters.