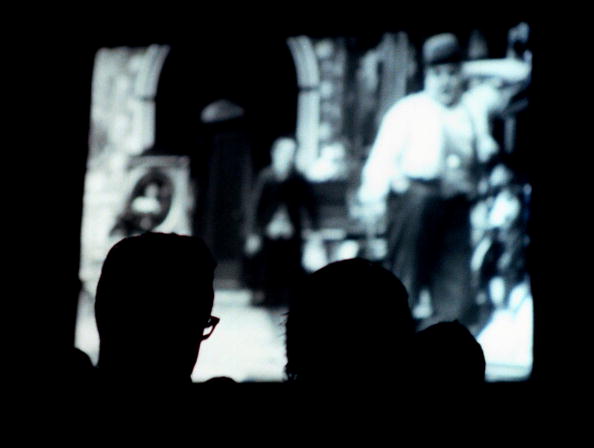 Even a genius like Charlie Chaplin had his share of walk-ons before he became a star. In 1914, he made a brief appearance in a silent film called "A Thief Catcher," which was later lost and not found until recently, when film historian Paul Gierucki found it at an antique sale in Michigan. Gierucki is part of a group called, the "silent comedy mafia."
Now this lost film will have its first public showing in almost 100 years Saturday at a comedy film festival in Arlington, Va.
"A Thief Catcher" is one of your Keystone Cop features with a lot of silliness and buffoonery. Chaplin plays one of the cops. This is one of Chaplin's earliest films, and you will see his trademark gestures were already part of his repertoire. The film is all of 10 minutes long, and Chaplin's bit lasts for three minutes.
The festival is called Slapsticon at the Rosslyn Spectrum Theatre. It starts today and will feature 120 films with live musical accompaniment for the silents.
In addition to the "lost" Chaplin, the festival will pay tribute to Abbott and Costello and Fatty Arbuckle.