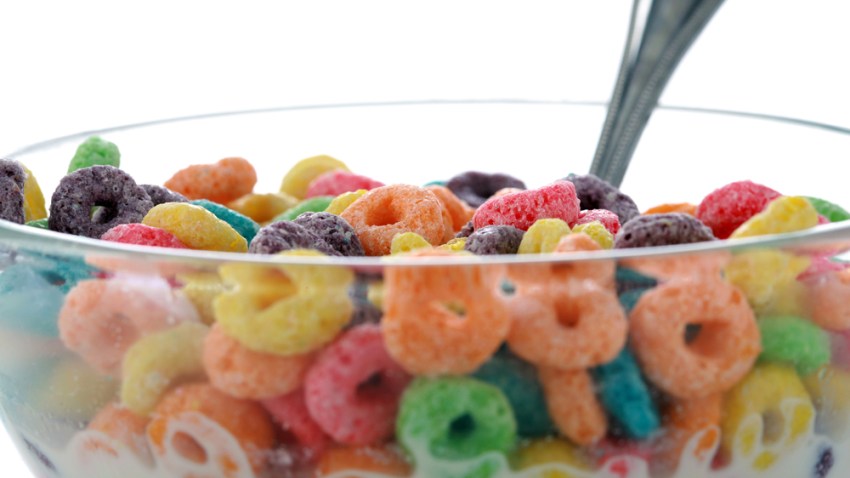 Say you liked the concept of mixing and matching sugary cereals with tons of toppings... Sure you did. So did we. But how often did you (or we) decide that chocolate syrup and gummy worms are a good addition to your morning staple?

Not very often? Never? Actually, we have to say we're kind of disappointed in you (and us). And now the Cereal Bowl's Cleveland Park outpost -- which opened in March -- has already closed its doors, reports All Life Is Local:
As one patron posted on the Cleveland Park Listserv, "The proprietors of the Cereal Bowl always seemed like such nice folks that I wanted to patronize their store -- it's just that I virtually never needed a bowl of cereal, nor did anyone I know."
The small international chain has a handful of other locations, but you'll have to travel to Newark, Del. to find the nearest one. Of course, if you didn't go to the one on Connecticut Avenue, we doubt you're going to hop on I-95 for the same.
So we hope you enjoy your cereal tomorrow morning. From home. Without gummy worms.
---
Let's Go Around Town: Keep up with what's happening in the D.C. area anytime, anywhere. Follow us on Twitter and Facebook. Sign up for our e-mail newsletters and find out What You're Doing Tonight with texts delivered right to your mobile phone -- just text DCTONIGHT to 622339 to sign up. (Message and data rates may apply.) Don't forget our iPhone app!