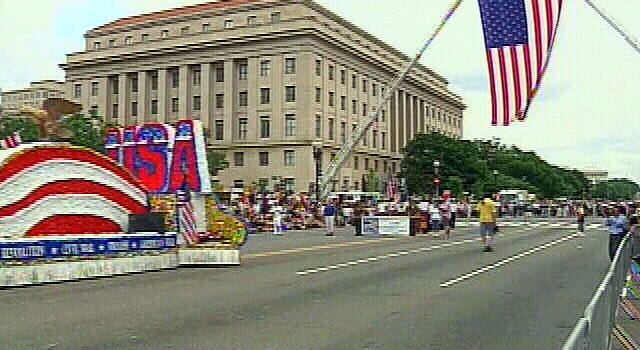 Actor Gary Sinise, Astronaut Buzz Aldrin and "Wheel of Fortune" host Pat Sajak are among the celebrities coming to Washington for the National Memorial Day Parade.

The annual event, hosted by the American Veterans Center, will honor all the members of the armed services who have died in the line of duty. It will also include a special tribute to the victims of the Sept. 11th terrorist attacks, as we approach the 10th anniversary.

This year's celebration will also commemorate the 70th anniversary of the U.S. entry into World War II and the 20th anniversary of the Gulf War.

Two veterans of the Korean and Vietnam Wars -- Col. Roger H.C. Donlon and Capt. Thomas J. Hudner, Jr. -- will also receive the military's largest honor, the Medal of Honor.

The parade kicks off at 2 p.m. Monday at the corner of Constitution Avenue and Seventh Street in Northwest. It will proceed down Constitution Avenue, passing by the White House. If you're not able to make it out to the big event, you can watch it live here.
Copyright AP - Associated Press