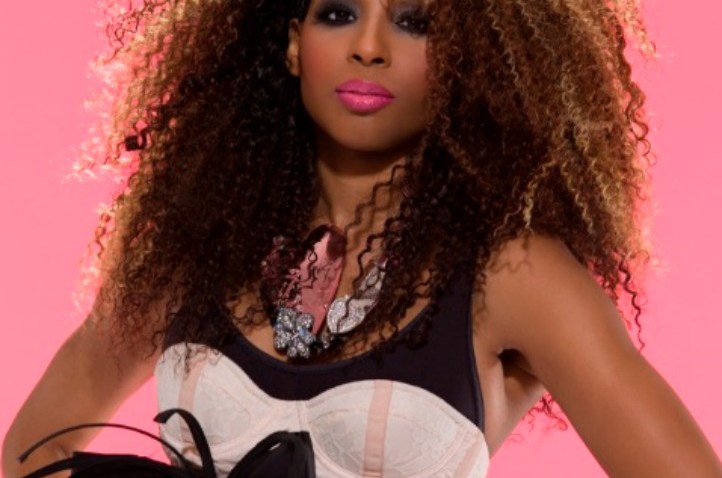 Celebrity blogger Necole Kane -- better known as Necole Bitchie -- hit the District this week to host an X-Rated Fusion and Talk of D.C. event with socialites, bloggers and fans. The blogger extraordinaire spoke with Niteside on rising to the top, crazy run ins with celebrities and why she's ready to be a TV star.

You're known around the world as an entertainment blogger and you've made quite the name for yourself in just a few years. What moment did you look up and say, 'I'm going to give my all to this website'?

Probably when I was home one Christmas and at the time I didn't have a job. I was living with my aunt and I knew I really wanted to work in the entertainment industry. However, where I'm from, which is Cambridge, Md., there's no opportunities for that. I knew the only way to the get the job I wanted was to create my own and it evolved from there.

Do you remember the moment where you felt like you had really made it?

I think it was just recently. It's funny, you'd think I would say when I was featured on BET's "106 & Park," but I think the big I have arrived moment for me was when my site was featured on VH1's "Single Ladies." The way the site was integrated into the show was as if I was a character and it was so cool to see. That was definitely my 'I have arrived' moment.

There are lots of people who have blogs and sites, but don't have the success you've had. What's your secret formula?

Taking risk. If I had another job with this, it wouldn't have been me giving 100 percent. I never got a part-time job; when things got rough, I just stuck with it.

Also, connecting with my audience. Knowing who they are and what they like. My audience was me when I was 23 years old so I know how to relate to them. To be honest they'd rather chat about "Basketball Wives" than the Martin Luther King monument, so I try to find a balance for everyone.

You write about so many celebrities -- have you ever had a crazy run in with any of them?

Awhile ago when I was living in Atlanta, I was backstage at a concert and Shawty Lo's manager started yelling at me. I ran and hid behind the nearest person! I was so caught off guard.

I also remember one time I had blogged about someone saying Keri Hilson wasn't nice, and the next time I saw her back in Atlanta, she was about to take a picture with me when she stopped to explain that she's not mean and she was sick that day. That's about it; everyone I've run into has been cool and respectful of what I do.

Is there one person that you really admire that you haven't crossed paths with yet?

I haven't crossed paths with Beyonce. I respect her work ethic. I would love to speak to her one day, and Oprah, of course.

A lot of other bloggers imitate you and look up to you. Any words of advice for them?

People are always going to compare you. When I first started, everyone compared me to Perez Hilton and that was fine with me. I loved that he branded himself and created opportunities for himself outside of just writing a blog.

Also, it's important to be consistent. My readers know they can log on at 8 or 9 in the morning and read a post. Then there's another one a few hours later, and consistently throughout the day. I see so many people start blogs and then they're not consistent with it. Staying consistent is key.

You're a CEO, trendsetter, blogger, businesswoman and much more. What's next for you?

I'm enjoying doing doing a lot of things in the community right now. I'm currently working with Kita and Mo on the Define Your Pretty Panel. I'm also working with some organizations in L.A.

However, I'm really ready to go to TV. I want people, especially young girls, to see what goes on behind the scenes of what I do and that having a successful blog is way more than sitting behind a computer screen all day. I want young girls to hear my story. I couldn't sing, dance or act, but I have what everyone else has and that's a computer, and I made something major out of that. I want them to be encouraged to reach for their dreams and know that yes it is possible to make it.