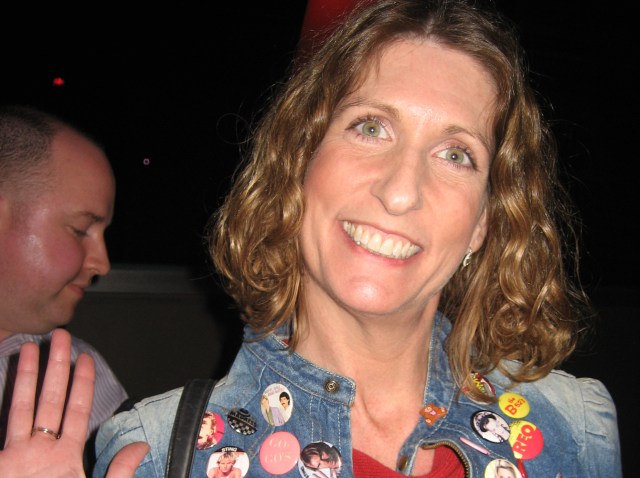 Author Cathy Alter, who once dreamed she would be a Playboy centerfold, was front and center in the long-running stage project "Mortified" at Town Danceboutique last night and, though she insists she's now more modest, was willing to share her shame.
"It's pretty embarrassing to look back at what you wrote when you were younger and admit that you were thinking and feeling that," said Alter. "But at least I didn't idolize Barbara Streisand."
The project provides a forum for performers to share cringe-worthy journal entries, forgotten letters and poems and other embarrassing musing from their youth.
Wearing a vest of pins from her family's last European vacation, Alter read directly from the teenage travelogue of the "spoiled elitist brat" that collected them. A humorous -- and humbling -- experience.
"I assumed that our first stop would be ... a pilgrimage to Jim Morrison's grave so I could read a poem I wrote him in AP English," Alter read. When Dad put a stop to that one, she sulked around Europe searching for cute boys and live rock stars.
"I didn't see anyone famous ... it was the trip from hell."