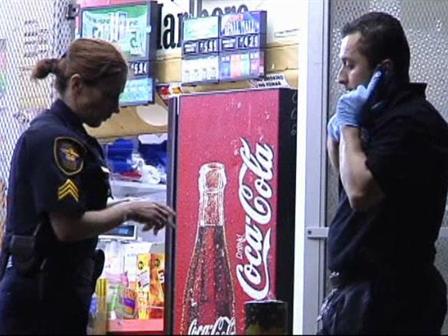 Well, this is awkward.

The U.S. Capitol Police are taking a fake news story on satire site TheOnion.com seriously enough to send out a press release saying they're "investigating the reporting":
It has come to our attention that recents [sic] twitter feeds are reporting false information concerning current conditions at the U.S. Capitol. Conditions at the U.S. Capitol are currently normal. There is no credibility to these stories or the twitter feeds. The U.S. Capitol Police are currently investigating the reporting.
The "reporting" in question claims that a group of visiting schoolkids was taken hostage by a dozen members of Congress.
"…[So] far none of [the FBI snipers] has been able to get a clear shot at any senators or representatives," according to a fake quote from a special agent.

Granted, the timing is problematic -- on Thursday, authorities arrested a Massachusetts man suspected of plotting to attack the Pentagon and U.S. Capitol with large, remote-controlled aircraft carrying plastic explosives, the Department of Justice announced.

But who (other than these sad, sad people) doesn't understand that The Onion -- which has been publishing satire since the late 1980s -- is, you know... publishing satire?

In fact, the story is sparking a lot of discussion on Twitter, and it's not from people who have been duped. Jacob Soboroff (@jacobsoboroff) comments: "@theonion's #CongressHostage story has parallels to reaction to 1938('s) 'War of the Worlds' radio broadcast."
That radio show, which aired Oct. 30, 1938, was a production of the H.G. Wells novel of the same name. A portion was dramatized in the form of news bulletins, but some people who missed the beginning took the alien invasion as fact.
Of course, we're a bit more sophisticated these days. Andy Lester (@petdance) tweeted: "I would only get upset at @TheOnion if they published an actual breaking news update, because I would assume it was false."
No one is currently answering the phone at a number provided by a public information officer with the Capitol Police.
---
Check Out the Scene: Keep up with what's happening in the D.C. area anytime, anywhere. Follow us on Twitter and Facebook. Sign up for our e-mail newsletters.