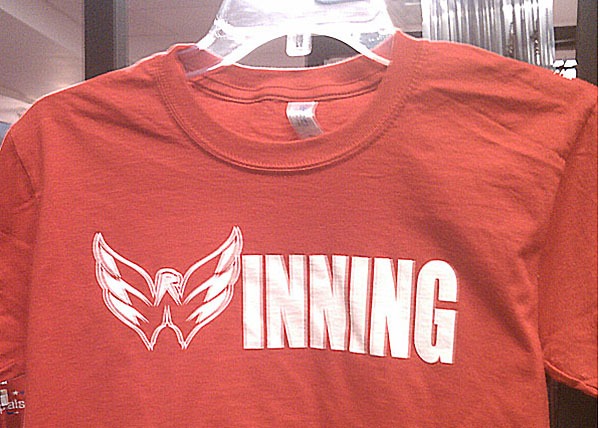 We had hoped to move on from the Charlie Sheen jokes on this blog. Unfortunately the Capitals have put a wrench in our plans.

This glorious, if not a bit too late, t-shirt offered by the Capitals pretty much makes sure that "winning" will be a part of our culture for a little bit longer.

Available at the Kettler Capitals Iceplex team store for the low price of $17.99, or you can call 571-224-0595 to order. They'll only be around for a short time. Unlike Sheen, whose tiger blood and Adonis DNA makes him immortal.

OK, now can we move on from the Sheen nonsense? Thanks.



via Puck Daddy
Questions, comments or tips? Email Sarah at sarahskogod@gmail.com. You can also follow her on Twitter (@sarahschorno).