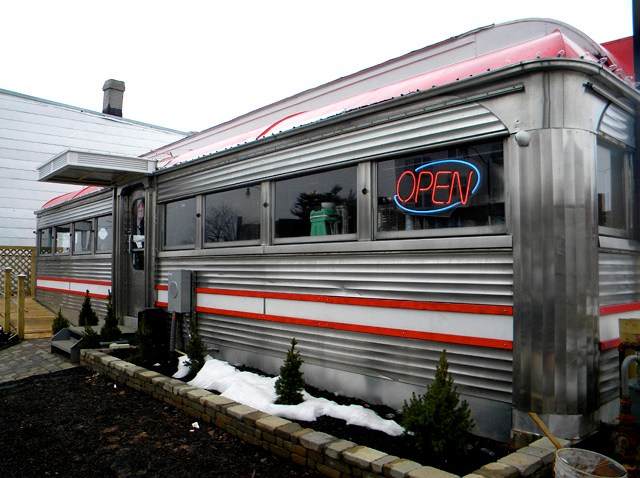 The little diner that could... can't anymore.

Capital City Diner (1050 Bladensburg Road NE) is closing its doors. For now? For ever? We're keeping our fingers crossed it's the former.

But after two years of service, the folks who bought a chrome diner on eBay and hauled it down to D.C. have posted a (possibly temporary) note on their website:

"Although we received positive response to our recent improvements, we also encountered rising costs, a declining economy, and a national chain 'diner' restaurant opening almost a stone's throw away. Now, we must refocus and reformat our restaurant to move forward," the letter says in part.

The venue brought classic diner fare, mimosas brunches and fun events (pancake-eating contest, we're looking at you) to a stretch of Bladensburg Road NE where there was little else to go... at least until the Denny's opened last year, DCist notes.
"It has been our honor to serve you for the past two years and we'd love to see you one last time," @capcitydiner tweeted around 11:15 a.m. Friday. The diner will be open this Saturday and Sunday from 7 a.m. to 6 p.m.
---
Check Out the Scene: Keep up with what's happening in the D.C. area anytime, anywhere. Follow us on Twitter and Facebook. Sign up for our e-mail newsletters.