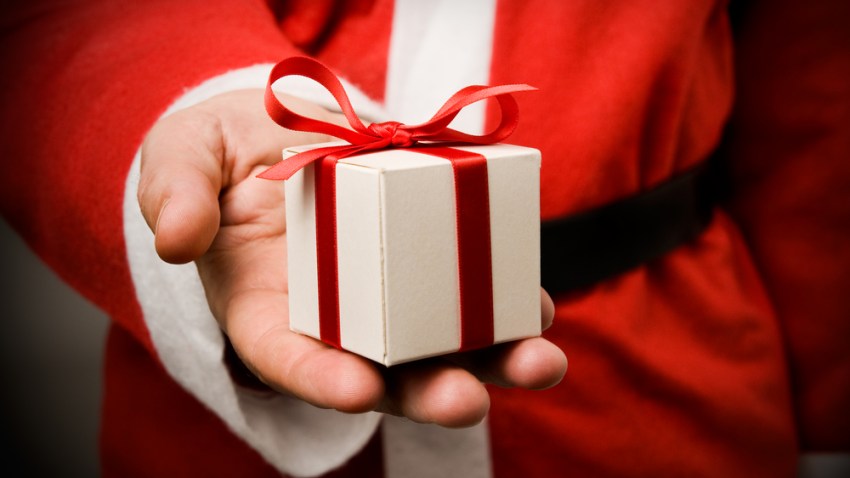 There will always be doubters. But this year, if you're looking for Santa, it's time to believe.
Because Santa's not just at the mall, he's everywhere. Go ahead. Google him.
Good ol' St. Nick can be seen reading letters live on santaclauslive.com, blogging at clauschronicles.blogspot.com and tweeting from, well, several accounts, like SantaClaus25.
LOVE this time of year....we are getting about 15 bags of new mail each hour, new supplies arrive twice a day...busy, busy, busy but smiling
On Christmas Eve, you can even track his flight, at noradsanta.org.
Even Mrs. Claus is in on the action at MrsClaus25.
Just made 10 new batches of chocolate chip cookies for the bake sale. They are cooling on the counter. Need to keep @santaclaus25 away
Seeing Santa on the 'net not good enough for you? He can make a call, for a smallish fee. Just log on to his official website at SantaSpeaks.com and wait for the phone to ring.
Of course, you could wait for him to come down the chimney on Christmas Eve… or visit him at Santa's Workshop at the Ellipse near the White House. It's open:
Monday to Thursday: 4:30 p.m. - 6:30 p.m. and 7:00 p.m. - 9:30 p.m.
Friday to Sunday: 12:30 p.m. - 4:30 p.m., 5:30 p.m. to 9:30 p.m.
Christmas Eve: 12:00 p.m. - 3:00 p.m.
And for goodness' sake, whatever you do, believe.