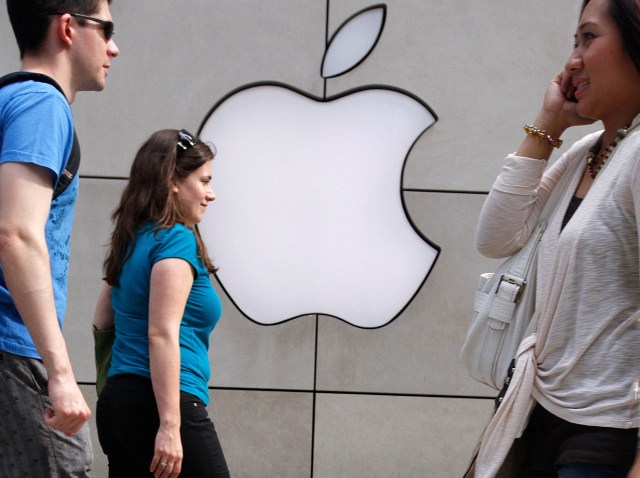 It was hot. It was sunny. It was loud. But that didn't stop customers who wanted to be the first to enter the new Apple Store in Georgetown Friday.

Hundreds were in line awaiting the 5 p.m. opening of the new location. The location of the Wisconsin Avenue store went through years of discussion and debate as the Old Georgetown Board contemplated the exterior. While the board wanted to keep a historic look, Apple designers wanted a more modern look consistent with its brand.

But Friday, none of that mattered to the massive crowds in line. Takoma Park resident Denise Collymore was first in line. She was at the store at 6 a.m.

"I was up here at 6 in the morning, thinking there would be other people here. But I was alone until about noon, when the second person came. After that, the line kept getting longer," she said.

Collymore said she was at the store early to buy a iPad. She said other stores around the area were sold out, so she figured this would be her best chance.

According to Apple, the store gave each of the first 1,000 customers a free T-shirt. This is the first Apple store in open in D.C.

But to Collymore that didn't mean anything, who just had a big smile on her face when she was finally inside.

"This store is amazing, and I think I have what I want," she said, referring to her iPad.
---
Let's go Around Town: Keep up with what's happening in the D.C. area anytime, anywhere. Follow us on Twitter and Facebook. Sign up for our e-mail newsletters and find out What You're Doing Tonight with texts delivered right to your mobile phone -- just text DCTONIGHT to 622339 to sign up. (Message and data rates may apply.) Don't forget our iPhone app!