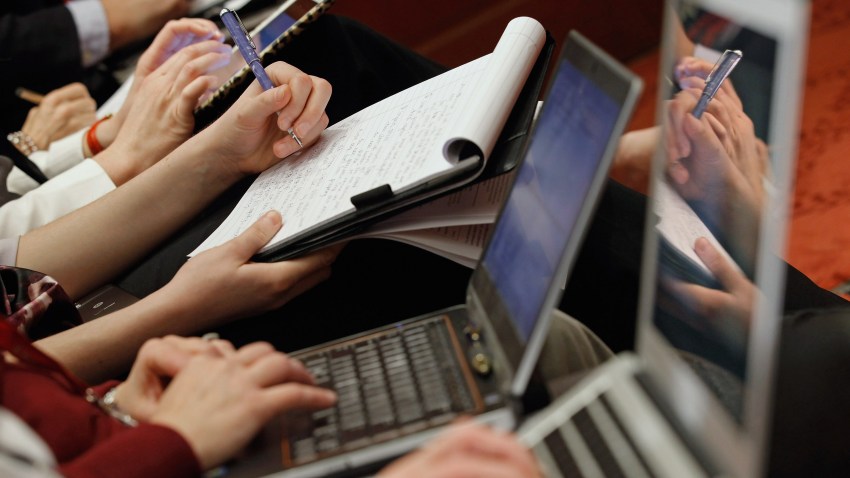 Now you have a reason to feel at least a little better about heading out to BWI Airport: They're finally introducing free wireless Internet access.

National and Dulles Airports went free last year... but if you do want your glorious Internet for free at BWI, you'll have to watch a "brief advertisement" first. There's no time limit on browsing, but you'll have to watch another ad every 45 minutes, the airport says.

If you just have to have an ad-free experience (ha, like that's even possible on the Internet), or need more bandwidth, you can opt for a paid session instead.

In December, PCWorld ranked BWI #8 on its list of the best American airports for "tech travelers." Even without free Wifi? Yep:
Baltimore-Washington Airport averages more than 7.3 outlets per gate; and many of the gates feature comfortable seats and work stations, with access to power outlets and USB ports....

But BWI's greatest strength is its Wi-Fi service. We measured an average download speed of 6.5 mbps and an average upload speed of 2.5 mbps in our tests throughout the airport's five concourses; those numbers make BWI's Wi-Fi service the fifth-fastest among major U.S. airports. The airport currently offers a fee-based service, but like many other airports, it is looking into the possibility of introducing a free service sometime next year.
Well, that "next year" has arrived. Ignoring your traveling companions and seatmates? Free (and priceless).
---
Check Out the Scene: Keep up with what's happening in the D.C. area anytime, anywhere. Follow us on Twitter and Facebook. Sign up for our e-mail newsletters.