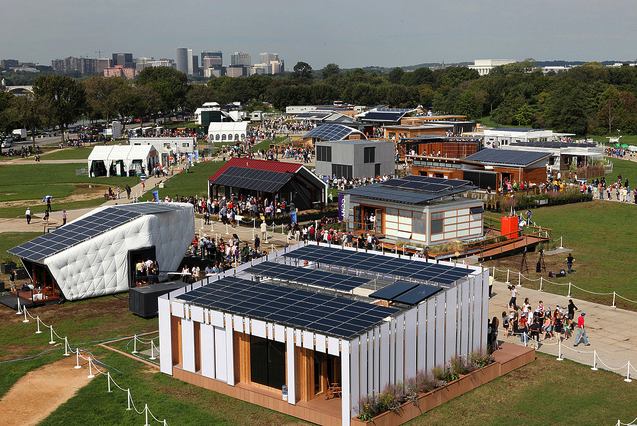 We warned you it was happening, and now the news is out: The 2013 Solar Decathlon, which has taken place in D.C. since its inception a decade ago, is off to the Orange County Great Park in Irvine, California.
At least the bright young things from Catholic University, George Washington University, and American University -- who've made it into the competition as Team Capitol D.C. -- will have a nice little vacation.
Photo via flickr user Solar Decathlon
Burned! Solar Decathlon Heads to Orange County was originally published by Washington City Paper on Jan. 26, 2012.
Copyright CITYP - Washington City Paper