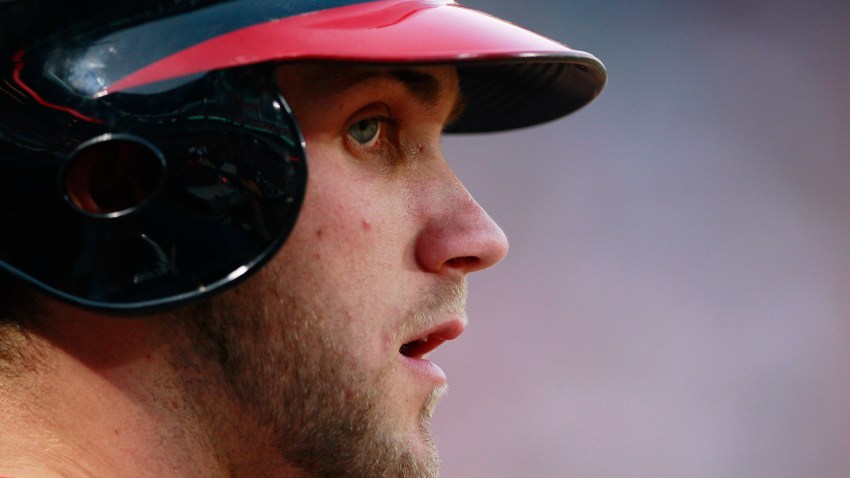 Washington Nationals outfielder Bryce Harper smoked his third career home run Saturday in the Nats' 8-4 win over the Atlanta Braves. Harper took Jonny Venters deep for a line drive homer.
Did you notice how hard the ball hit the wall just beyond the outfield fence? If you didn't, then allow me and Twitter user @Natituder to show you:
According to @Natituder, he was sitting right behind the wall that Harper's homer struck. This is the impression that it left.
If you ask me, Harper left his mark on Turner Field. Literally.
---
Adam Vingan is co-founder and editor of Kings Of Leonsis, a Caps-centric blog. Follow him on Twitter @Adam_KOL and e-mail your story ideas to adamvingan (at) gmail.com.