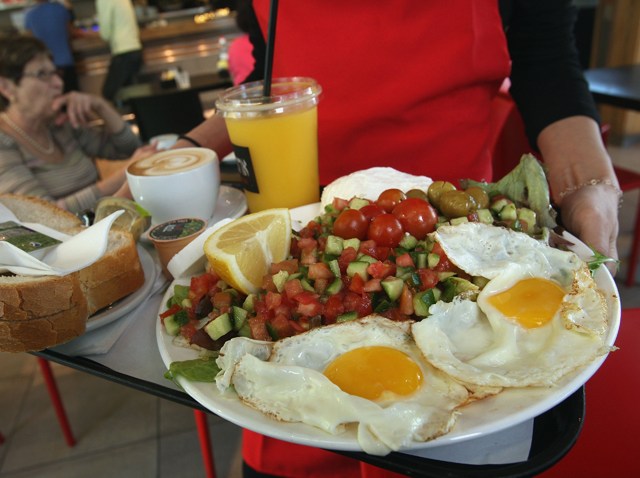 Somehow, bacon has only been getting trendier these days. There's bacon tape, bacon placemats, and now there's an "I Love Bacon" cooking class. And we're so glad that doctors are working on a less-invasive alternative to heart bypass surgery, by the way.

The class -- what, you thought we were joking? Nuh uh! -- is this Saturday, March 21, at LIA's (4435 Willard Ave., Chevy Chase). The price ($55) is a little steep considering you could totally just wrap that bacon in some paper towels and nuke those suckers in the microwave, but(!) it's actually a course on cooking some delish items that simply CONTAIN bacon. And everything's better with bacon. Well, maybe except for cake.

Attendees will learn to make potato, leek and bacon soup garnished with cornmealed bacon (we're almost afraid to ask about that "cornmealed" part); baby romaine hearts with warm bacon vinaigrette; applewood-smoked bacon-encrusted New York strip steak, and bacon gelato with sage biscotti. OK, you know how we said that cake with bacon would be bad? Well, we're starting to wonder if bacon gelato would be even worse, but then, we're not the bacon experts.

You'll also learn how to make bacon from scratch, which leads us to two possible conclusions: Either that will be really gross, or really helpful for the rest of our becon-loving lives. E-mail party@liasrestaurant.com for reservations, and thank us for the suggestion later. And thank us with bacon.
Copyright FREEL - NBC Local Media