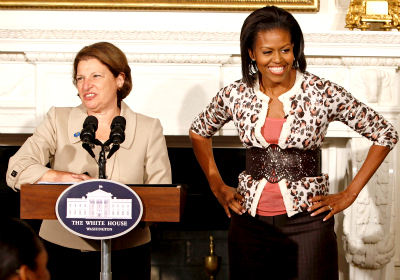 First-time author Graham Moore, son of Michelle Obama's chief of staff Susan Sher, was feted by so many high-level administration guests Monday night it felt like the White House had temporarily changed address.
Longtime pals of Sher and her 28-year old son gathered at the home of Hilary Rosen last night and shared their pride in and congratulations with the Columbia grad for the publication of "The Sherlockian." The party was hosted by Rosen, Anita Dunn, Anne Fleming, Rhoda Glickman, Tammy Haddad, Valerie Jarrett and Anita McBride.
"He is a star," gushed Rosen.
The evening was also about friendships and bonds forged on The Hill and outside the Beltway.
"I met Graham 21 years ago when Susan and I had offices next door to each other working for Mayor Daly," Jarrett said. "Her children are my children, and my daughter is her daughter so you can imagine the pride I feel. ... What Graham did was to follow his own heart and his own internal drummer."
Proud mother Sher also pointed to the strong kinship she had developed with many of the guests.
"I still haven't figured out how she did this, because it's hard to get documents in the The House, but on my first day there I found this hand-written note from Anita [Dunn]," Sher said of her pal and former Mrs.Bush's chief of staff. "I don't know how you did it, but I've loved you ever since."
Graham added some humor to the evening.

"It turned out that the best part of publishing a book might be the ability to make your mom cry in public," he quipped. "If you get a chance, it is really worth while."