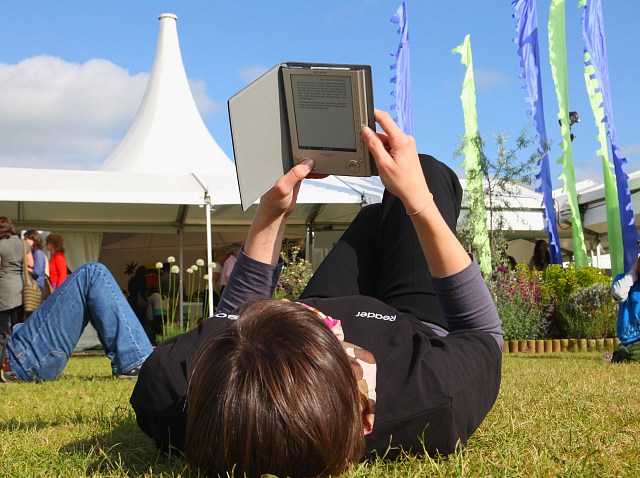 Where can you find 78 of your favorite authors in one place? Easy answer: On the National Mall at the National Book Festival this Saturday (10 a.m.-5 p.m.). Judy Blume, John Grisham, Jodi Picoult and James Patterson are just a few of the famous participating, although we assure you that you don't have to have a first name starting in "J" to be a successful novelist. (See the entire list of appearing authors here.)

Sponsored by the Library of Congress, the festival seeks to celebrate a multi-generational love of reading. Different pavilions will focus on children's books, mysteries, history, fantasy and more.

At the Pavilion of the States, reps from across the country will offer info on their local literacy campaigns, book fests and reading activities. Kids can collect maps and stickers to learn about special authors and fun places to visit. Watch out for famous authors who will stop by their states' table to sign books and take pictures with fans.

The day kicks off at 10 a.m. in the Children's Pavilion, where Jon Scieszka, national ambassador for Young People's Literature will celebrate the launch of the new Web site www.read.gov. Kids will also be able to meet their favorite PBS characters, including Clifford the Big Red Dog and Curious George!

If your fave authors will be attending, bring your books to get them signed. Authors have specific signing times throughout the day, so make sure to check the schedule here.