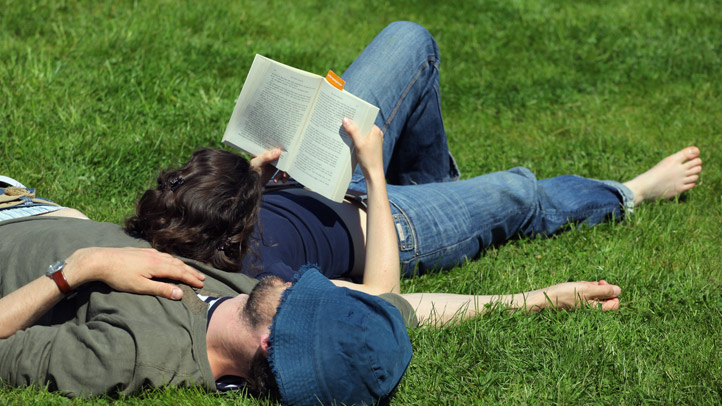 Remember books? Those little sources of paper entertainment now contained in your Kindle or iPad? Yeah, we thought so. Miss them a little? Yeah, we thought so.

Fortunately, the National Book Festival, running Sept. 24-25, will gather dozens of authors on the National Mal for discussions, signings, bookselling and even the reading of Julianne Moore's children's book -- by the author/actress herself.

Catch authors such as Pulitzer Prize winners Toni Morrison, Jennifer Egan and Michael Cunningham; plus Dave Eggers, Garrison Keillor, David McCullough and Sarah Vowell. See the complete schedule here.

The Library of Congress has expanded the festival to two days for its 11th year. Events will run Saturday and Sunday from 10 a.m. to 5:30 p.m. The expanded schedule may ease some long lines for visitors to hear from famous authors. For those who can't attend in person, the library is offering online features and author podcasts.

Plenty of authors of kids' books and teens lit will be there as well, including Sarah Desson (and do we really need to mention Julianne Moore again? Because we will).
---
Check Out the Scene: Keep up with what's happening in the D.C. area anytime, anywhere. Follow us on Twitter and Facebook. Sign up for our e-mail newsletters.
Copyright AP - Associated Press