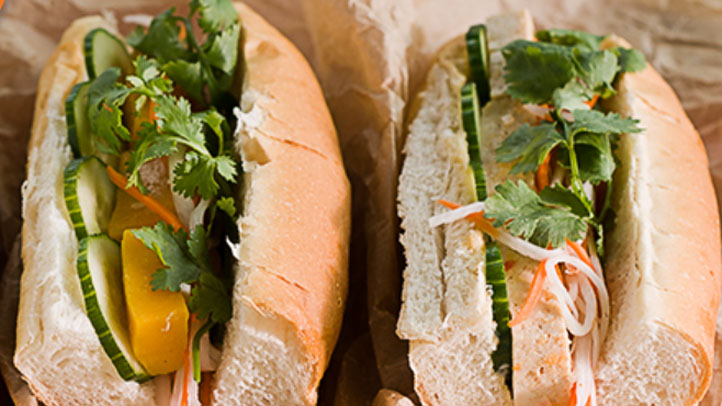 Forget your average turkey and Swiss for lunch. BONmi, (900 19th St. N.W. ) a fast-casual restaurant specializing in serving the Vietnamese bánh mi sandwich, brings a unique combination of in-house and natural products to Washingtonians, hot on the heels of the new sandwich craze that has prompted the pop-up of Vietnamese-inspired restaurants around the country.

Food junkies craving an affordable but tasty option can choose to top their crisp rice and wheat flower baguette with either marinated garlic-lemon grass chicken, pork meatballs, garlic black pepper pork or with the restaurant's own signature brisket.

Using a sous-vide method, restaurant-goers can expect their sandwiches to provide intense flavors. Mixed greens and pickled vegetables can be added inside, and either cilantro or chili-lime mayo are available to top it off, all for under $10.

Fear not, vegetarians, the restaurant, opening Oct. 24, also offers chile-garlic tofu and butternut squash bánh mi, as well as a salad called "kickshaw" that includes peanut sauce-soaked vermicelli noodles and customizable greens.

Located just two blocks from the Farragut West metro station, hungry ones can sit comfortably in the bamboo and glass decorated dining space, which offers seating for up to 40.

BONmi will be open Monday through Friday, from 11 a.m. to 7 p.m.