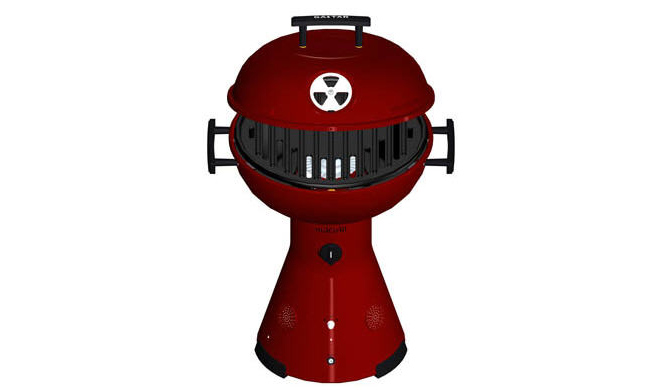 Bored with just the same old grill? Want to keep the party going after grilling? Well now you can with the m.iGrill -- a portable, music-playing grill.

Not only does this unique, table top grill cook ... but when the cooking is done the party really starts as it also provides music. The unit is fully equipped with a built in speaker module and the ability to be used with an iPod or other MP3 players (adaptor cord included). The speakers and amplifier are powered by 4 AA batteries or 110v power cord (power cord included.

The m.iGrill provides 160-square inches of pure cooking surface with 8,500 BTUs of sizzle for grilling steaks, burgers, and veggies. The grill operates with a 1-pound disposable propane container (sold separately).

You can purchase this beauty on Amazon for around $129.